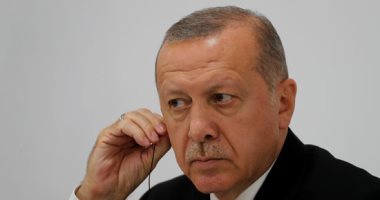 Turkish sources reported that the Turkish judiciary, intelligence services, diplomatic missions abroad and law enforcement authorities have turned into tools in the hands of the regime in Turkey led by Recep Tayyip Erdogan, to persecute and prosecute his critics and opponents abroad, as part of a large-scale purge, which in turn led to Tens of thousands imprisoned on false charges.
Turkish opposition sources unveiled a court document that confirmed the involvement of Turkish diplomats in Australia in spying on their citizens opposed to the Erdogan regime, to gather intelligence information about them, to help bring a criminal case against them, as Turkish diplomatic missions and consulates around the world collect information about Turkish citizens as part of an espionage campaign. A methodology launched after the July 2016 coup play, and their names were listed as if they were part of a terrorist organization and sent to Ankara .
Observers say that when Foreign Minister Mevlut Cavusoglu admitted that Turkish diplomats in embassies and consulates received official instructions from the government to carry out information-gathering activities on the sidelines of the Munich Security Conference at the beginning of this year, some western countries, led by Australia, opened investigations into the espionage activities carried out by elements Turkish Foreign Ministry on citizens and organizations operating abroad .
The extensive spying campaign of Turkish diplomatic missions focused on the Turks and Australians in Canberra, Sydney and Melbourne who are believed to belong to the movement of the Turkish opposition preacher Fethullah Gulen, and whom Erdogan accuses of carrying out the coup attempt in 2016..
The Turkish opposition document indicates that statements of teachers, representatives of local associations, professionals and businessmen opposed to Erdogan, who live in Australia, were transferred to the Ministry of Foreign Affairs in Ankara, where the Turkish Attorney General, Adam Akinci, issued a criminal case accusing them of practicing terrorism against their country..
The document also confirms that the espionage activities carried out by Turkish diplomatic missions will lead to dire consequences for the Turkish judicial system, which has turned into a game in the hands of the regime to imprison its opponents, punish the families of opponents outside the country and confiscate their money..
According to Turkish opposition sources, the Turkish intelligence agency targets these groups, using field agents affiliated with it, to monitor their meetings, as well as employ informants to illegally collect information, send intelligence notes to the agency's headquarters in Ankara, and share it with other security branches of the Ankara government..
On May 21, the Turkish public prosecutor opened an investigation under a security warrant against Muhammad Wahbi Yavuzlar, an Australian of Turkish origin (63 years old), on charges of belonging to the Gulen movement in Australia, to be among the names targeted by the Turkish intelligence.
Before his retirement, Yavuzlar was CEO of the International Australian Federation for Education and Culture, a Sydney-based charity that promotes education, diversity and multiculturalism.
On December 19, 2018, the Attorney General's office Akinci opened a separate investigation into 64 Turks and Australians, who were included in the spy files sent by Turkish diplomats without any concrete evidence of wrongdoing, and the international prosecutor charged them with belonging to a terrorist group..
The indictment indicates that Turkish intelligence transferred information from Australia to the Anti-Terrorism Department, which conducted a special investigation into the names that were referred to it and submitted its report to the Attorney General's office in Ankara on March 16, 2020, to take legal action in this regard..