Hundreds of citizens of the Democratic Republic of the Congo participated in the activities of the "Kin Act" festival, which was launched in its fifth edition, where citizens roam the streets of the capital, Kinshasa, and the residents are keen to wear strange costumes made from garbage, to raise awareness of the importance of protecting the environment and help educate public opinion on the need to get rid of waste. Garbage in a safe way.
The "Euro News" network published clips of the participation of the citizens of the Congolese capital, Kinshasa, in the "Kin Act" festival, to raise awareness of environmental protection? The participants appeared wearing clothes made of garbage, such as soft drink cans, pieces of broken glass and other waste, amid a turnout from Residents to participate in the annual festival.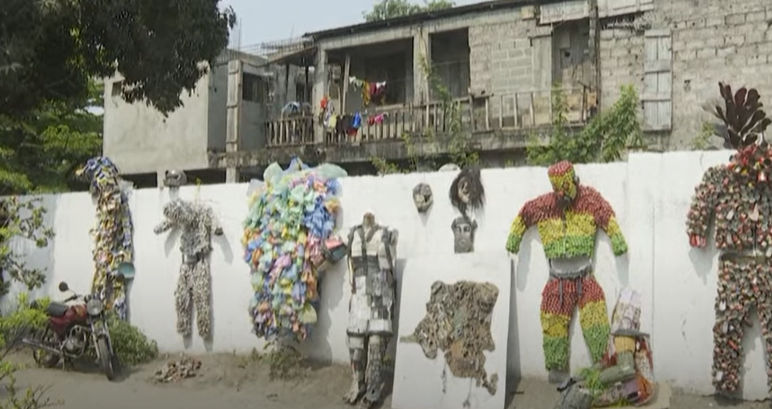 Garbage made clothes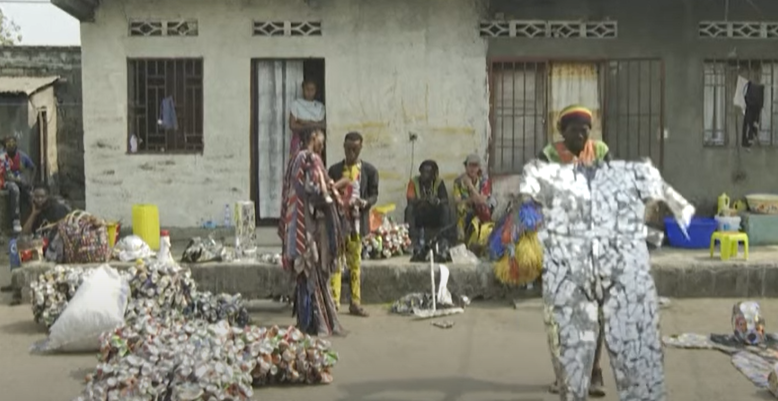 garment manufacturing process
The festival aims to spread awareness of the importance of protecting the environment, in addition to highlighting the importance of art as a means of conveying messages to the public, thus contributing to the formation of a public opinion that later works to pressure towards strengthening the foundations of a modern life with a responsible human dimension.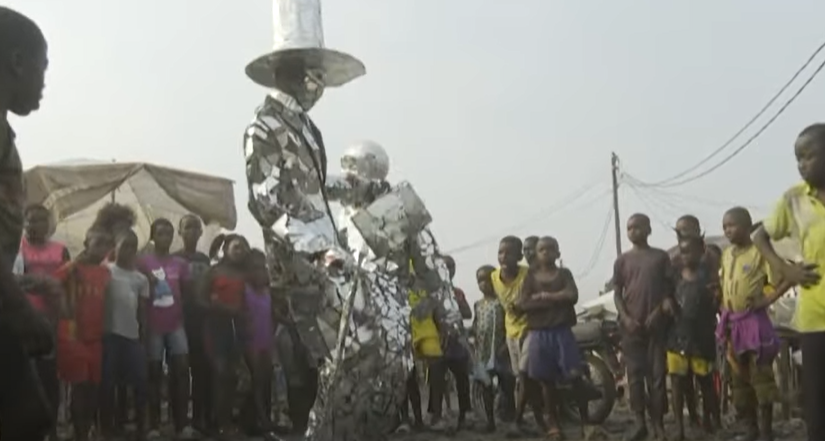 Festival activities in Congo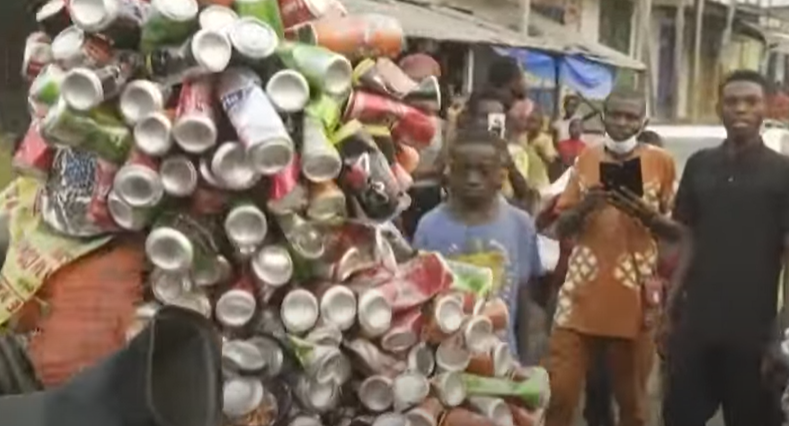 Garbage clothes
In a similar way, but in Britain, campaigns for a group of environmentalists began to encourage British hairdressers to recycle "hair strands" for use in cleaning marine oil pollution spots, making compost or generating energy.
Fry Taylor, one of the founders of the "Green Salon" group, explained "The Green Salon", to explain how hair is used in the manufacture of decontamination filters. On the surface of the contaminated water, and it is only seconds until the water returns clean, according to the UAE website Al Ain.