The authorities in the Thai capital, Bangkok, launched a bus equipped with the latest technology to provide mobile vaccinations to the citizens of Bangkok.
The "Euro News" network published clips of the bus touring in the capital, Bangkok, and the reception of passersby who wish to obtain Corona vaccines, and the bus can provide 1,000 injections per day for people who are difficult to go to vaccination centers due to distance or their health conditions.
The bus roams the capital's Khlong Toei district, a slum, where about 100,000 people live in small and overcrowded housing, and it remains a major concern as Thailand struggles with the fourth wave of the epidemic.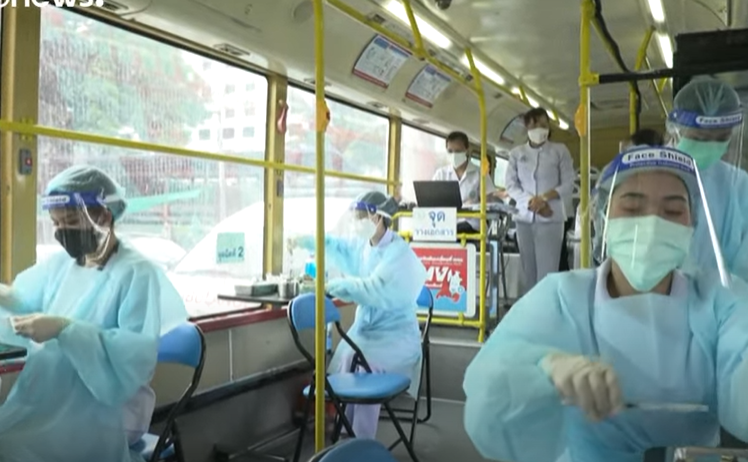 Prepare the bus from the inside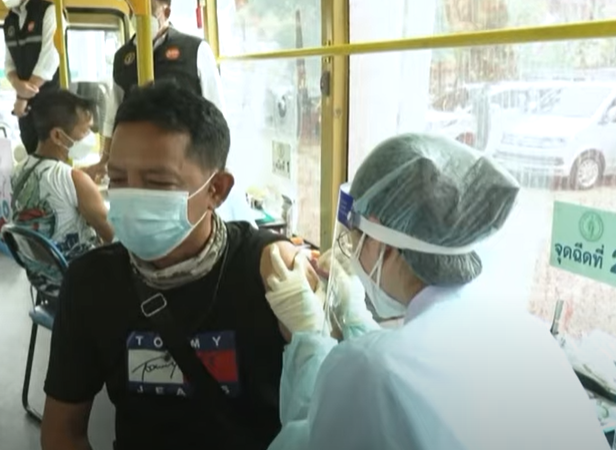 vaccinate the population
The "Bangkok Community Aid" charity has launched a mass testing campaign to try to determine the number of infected people and prevent Khlong Toei from becoming an infection reservoir that may infect the entire city.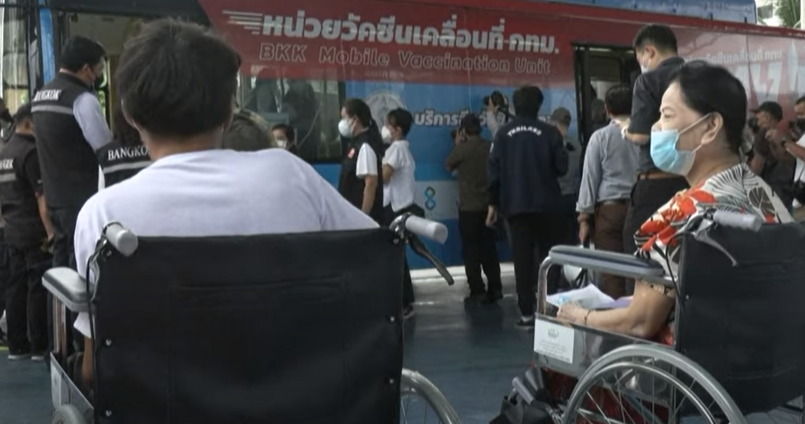 People with special needs are waiting for their turn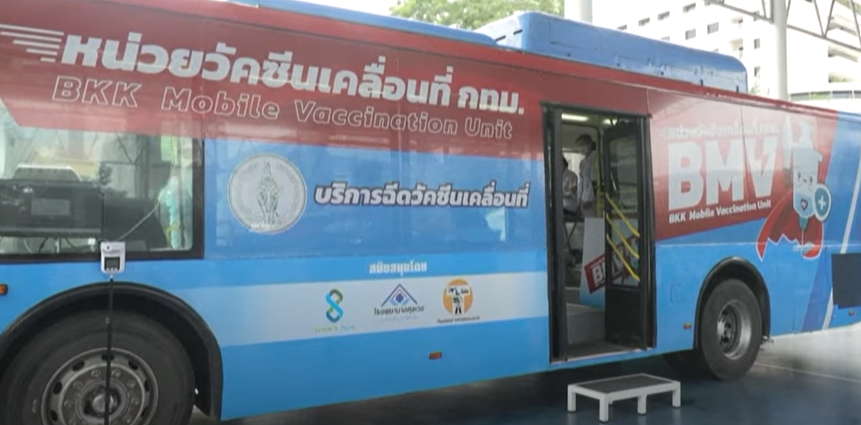 bus shape
The "Bangkok Community Assistance" Foundation said that the program linked to hospital beds guaranteed for positive cases, was long overdue, and indicated that nearly a thousand people had been examined in recent days, and that nearly 50 people had tested positive.
It is noteworthy that, earlier, the Russian embassy in Thailand said that the Bangkok authorities allowed those who were vaccinated with the Russian vaccine against the Corona virus "Sputnik V" to enter certain tourist areas of the country..
The embassy stated – in a tweet on the social networking site "Twitter", according to the "Russia Today" news channel – that the Thai authorities had promised that they would announce the timing later..