The new Corona virus dominates the interest of people in various countries of the world and at all levels, until it came to taking over the spotlight at China Fashion Week, where designs inspired by the fashion of medical professionals were presented..
And during China Fashion Week, models of protective suits and medical and nursing kits that are worn while fighting the emerging corona virus, designed by the Beijing Institute of Fashion Technology, were presented, according to the UAE website Al Ain.
Designs inspired by the Corona pandemic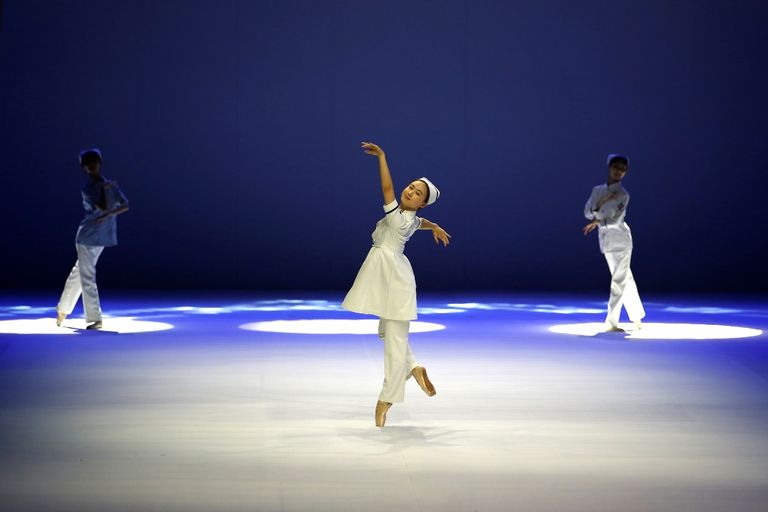 One of the offers
The Chinese-style "Fashion Week" fashion show opened for the "Spring/Summer 2022" seasons under the title "Beautiful Time", which was created by designer Fang Ying, who created contemporary designs for the original Chinese culture, and the opening show of Fashion Week 2021 coincided with the International Fashion Festival in Shugang Industrial Park, which was launched in Beijing last Friday, as part of the 2021 China International Trade in Services Exhibition.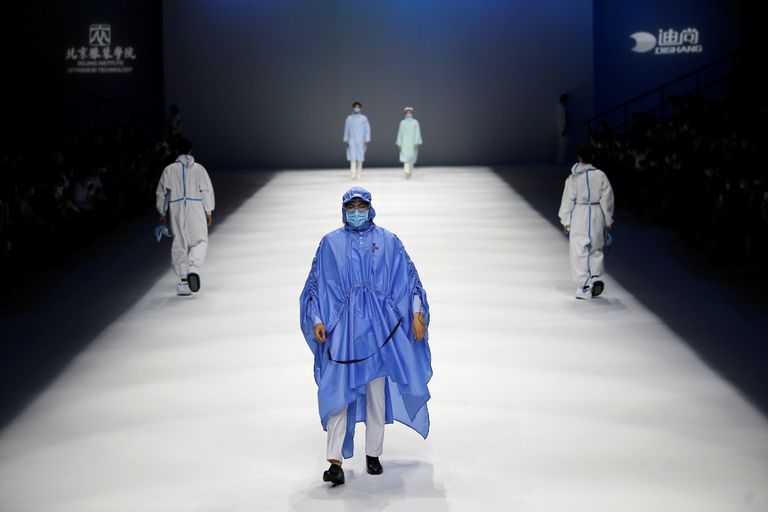 Designs inspired by the corona virus pandemic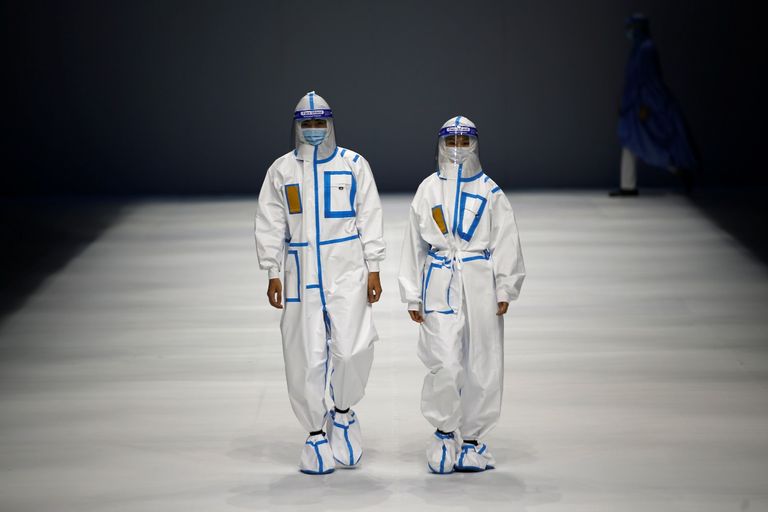 Design inspired by the corona virus pandemic
It is reported that last year, Shanghai Fashion Week was first postponed due to the novel coronavirus pandemic, and then it was held online.
In another context, a patient infected with the Corona virus entered a state of hysteria and panic when she saw a nurse wearing an antiviral protective suit, after she thought it was a real ghost..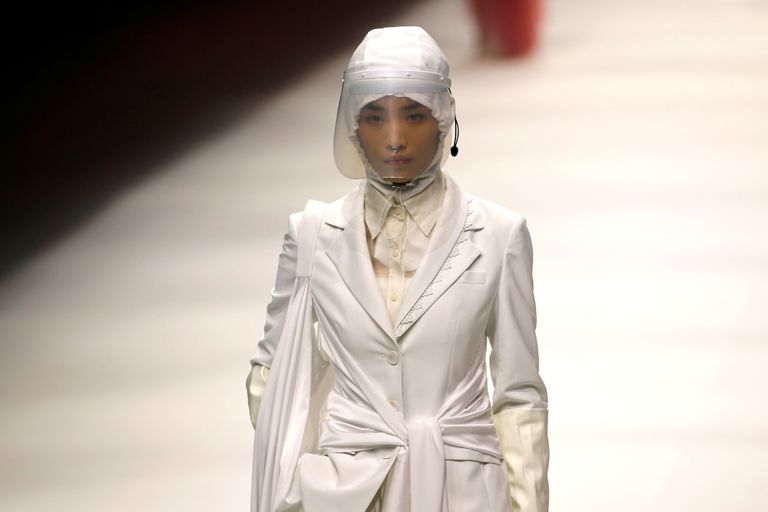 One of the costumes shown
And the surveillance camera in a hospital documented a patient who felt very terrified after seeing a nurse dressed in a special dress to prevent virus infection, according to "Sputnik".
In the video, the nurse appears approaching the patient's bed and entering from the side of the separating curtain, as it appears to carry out a periodic review of patients in the hospital.
The patient entered into a state of extreme panic after seeing the nurse, and got up screaming loudly, to realize later that he was just a nurse, as the medical team met to calm the woman.