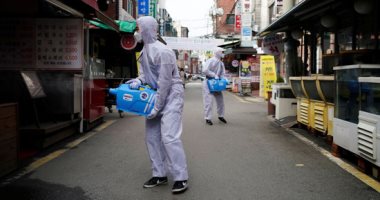 South Korea recorded 1,029 new cases of coronavirus today, Friday, amid faded New Year celebrations.
The Korean Agency for Disease Control and Prevention said that the number increased to this point, up from 967 the previous day, bringing the total to 61,769, including 917 deaths.
After recording initial successes in controlling previous waves of outbreaks, South Korea is facing difficulties in curbing the recent increases, the largest ever, with daily infections hovering around the number 1000 for weeks.
Under the strictest social distancing restrictions yet, authorities have closed beaches on the east coast where people usually gather to watch the sunrise on the first day of the new year.
In Seoul, the Businjak bell was canceled for the first time since 1953, although it was broadcast live on the city's website.