A patient infected with the Corona virus entered a state of hysteria and panic when she saw a nurse wearing an antiviral protective suit, after she thought it was a real ghost..
And the surveillance camera in a hospital documented a patient who felt very terrified after seeing a nurse dressed in a special dress to prevent virus infection, according to "Sputnik".
In the video, the nurse appears as he approaches the patient's bed and enters from the side of the separating curtain, as it appears to be carrying out a periodic review of patients in the hospital..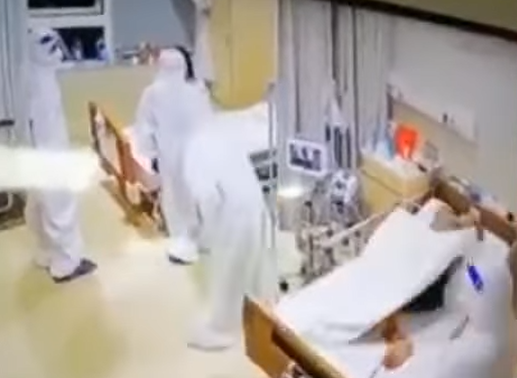 the hospital
The patient entered into a state of extreme panic after seeing the nurse, and got up screaming loudly, to realize later that he was just a nurse, as the medical team met to calm the woman.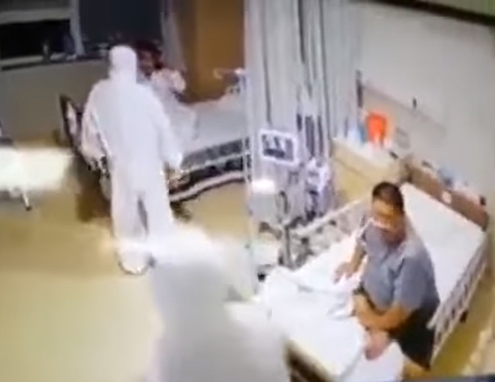 the hospital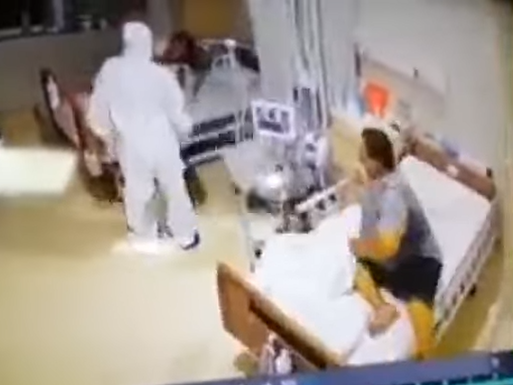 sick panicked
In another strange incident, an American gunman stole an ambulance, while a patient and a firefighter were inside, according to the Houston police, in Texas, USA..
The Houston Police Department revealed that the suspect is accused of taking the ambulance off the road, as a firefighter who was sitting behind the wheel was forced out of the ambulance at gunpoint and left on the side of the road, while there was a patient and another firefighter in the back of the car. , according to the site RT.
Authorities said they used GPS to track the ambulance, noting that the armed suspect was arrested without incident.