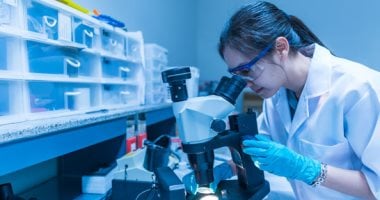 China announced today, Sunday, that the result of testing samples of various auto parts packaging materials in different parts of China was positive for the new Corona virus (Covid-19), after a company operating in the field of selling auto parts recorded a confirmed case of the disease.
And the Office of Control and Prevention of "Covid-19" in China said in a statement today that the virus was detected in the packaging materials for car tires in "Shanxi" province, north China, and that accordingly, the office activated the emergency response and imposed a quarantine on People who dealt with these commodities, as all of their test results came back negative, while all concerned goods have been suspended.
The bureau added that three other positive samples were found, taken from auto parts packaging materials, in Cangzhou City, Hebei Province, and Yantai and Linyi City, Shandong Province.
DNA tests of the auto parts concerned and the individuals concerned were conducted in various cities in China after an employee of a company in Beijing who had been involved in selling auto parts was diagnosed with the disease, and after the results of testing some auto parts packaging materials were positive for the virus Last December.