By James Gallagher
Health and science correspondent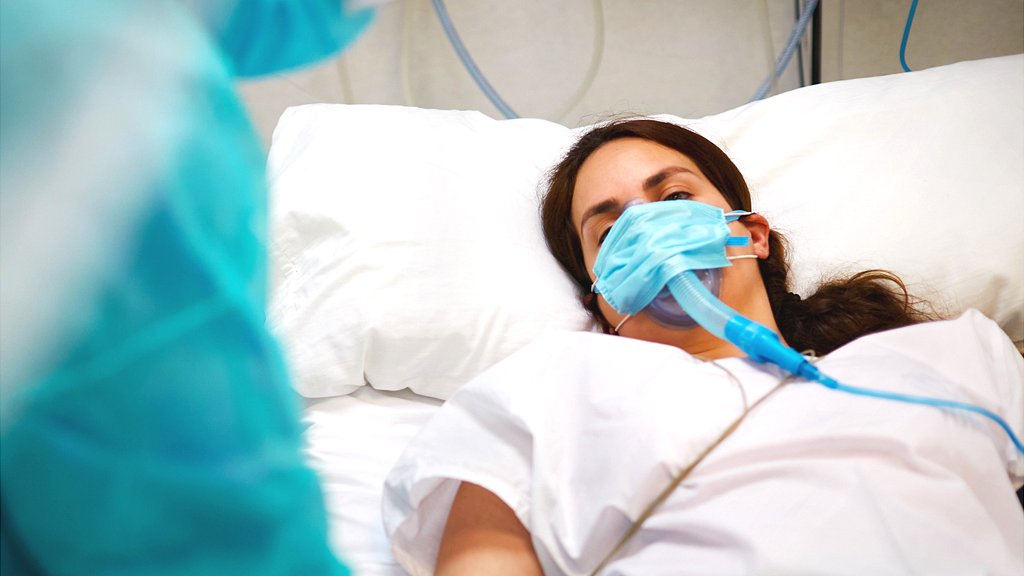 Alongside Covid-19 vaccines, a number of drugs are being tested as possible treatments for people who already have the disease.
Most of these are existing drugs that are being trialled against the virus.
What work is being done to find treatments?
The UK is running the


the world's largest clinical trial, called Recovery, with more than 12,000 patients taking part – it is one of the few trials to have given a definitive view on which drugs do and do not work

The World Health Organization (WHO) is running the the Solidarity trial to assess promising treatments in countries around the world
Multiple pharmaceutical companies are running trials of their own drugs
There are three broad approaches being investigated:
Antiviral drugs that directly affect the coronavirus's ability to thrive inside the body
Drugs that calm the immune system (severe Covid-19 is caused by patients' immune systems overreacting and damaging the body)
Antibodies that can target the virus, taken from either survivors' blood plasma or made in a lab
It is possible that different drugs will work better at different stages – such as antivirals at the beginning and immune drugs in late-stage diseases. Combinations of therapies will also be investigated.
Steroid treatments
The steroid dexamethasone has been shown to cut the risk of death by a third for patients on ventilators and by a fifth for those on oxygen.
Further data suggests another steroid, hydrocortisone, is equally effective too.
Both calm down inflammation (part of the immune response) in the body, which can become damaging in severe cases.
Crucially, dexamethasone is also cheap which means it could be used all around the world.
However, the drug does not work on people with milder symptoms.
Tocilizumab and sarilumab
Researchers report encouraging results from two anti-inflammatory medications, tocilizumab and sarilumab.
In a trial carried out in six different countries, including the UK, with about 800 intensive care patients, the drugs reduced the number of deaths from 36% to 27%.
Tocilizumab and sarilumab dampen down inflammation, which can go into overdrive in Covid patients and cause damage to the lungs and other organs.
Doctors could give them to a Covid patient who, despite receiving dexamethasone, is still deteriorating and needs intensive care.
The research findings have not yet been peer-reviewed or published in a medical journal.
Interferon beta
Interferon beta, a protein which the body produces when it gets a viral infection, is at the centre of a large trial in the UK.
It's being given to hospitalised Covid patients in the form of a spray which is inhaled.
The hope is that the drug will stimulate the immune system, priming cells to be ready to fight off viruses.
Early findings suggest interferon beta (which is normally used for treating multiple sclerosis) could cut the odds of a Covid patient in hospital developing severe disease – such as requiring ventilation – by almost 80%.
What other drugs have been trialled?
Remdesivir is an antiviral drug – originally developed to treat Ebola – that showed promising early results.
However, in October 2020, the World Health Organization advised against its use for Covid, saying that it "appeared to have little or no effect on hospitalised Covid", in terms of either death rates, length of stay in hospital, or seriousness of illness.
What do I need to know about the coronavirus?
Can malaria drugs stop coronavirus?
Chloroquine, and the related drug, hydroxychloroquine, may have antiviral and immune-calming properties.
Can survivors' blood treat coronavirus?
People who survive an infection should have antibodies in their blood that can attack the virus.
Blood plasma (the part which contains the antibodies) can be extracted from those who have recovered and then given to sick patients as "convalescent plasma".
It is hoped transfusing seriously-ill patients with the plasma can give struggling immune systems a helping hand.
This therapy is now being tested in people in the UK and the US, among other countries. Two separate UK trials are currently running – one in intensive care patients, the other in hospital patients.
Why do we need treatments as well as vaccines?
While vaccines can stop people from contracting Covid and becoming seriously ill, treatments will still be needed for those who already have it.
Having an effective treatment would, in essence, make coronavirus a milder disease.
If it stopped people who were admitted to hospital from needing ventilation, then there would be less risk of intensive care units in hospitals being overwhelmed.