Stars always draw attention to their looks every time they appear, some of them choose exaggerated, classic or casual looks, and others resort to those strange looks that draw attention to them because of their difference, and this is what the star Lady Gaga does all the time, as she chooses She dresses very carefully every time she appears.
According to the magazine's website,ellearabiaDuring her stay in London, international superstar Lady Gaga chose a bold look from the Alexander McQueen Spring-Summer 2022 collection. Alexander McQueen SS2022, which appeared to be covered with crystals.
Lady Gaga wore a long black jacket with side slits that showed part of her body, with lined shoulders, and was decorated with crystals on the shoulder and chest areas, and the lower part of the jacket as well, and the jacket was decorated from the back with a piece of transparent organza fabric.
"Gaga" coordinated her look with a black leather bodice, transparent boots, and chose stockings made of mesh, also decorated with sparkling crystals, to match her look, while she put a poppy flower pin, which is the emblem that is worn to honor contributions The men and women of the British civil and military services and members of the Commonwealth of World Wars.
As for the accessories and makeup, Lady Gaga chose an elegant black bag, crystal earrings to match her look, tied her hair back in a "chignon", and elegant and bold makeup, where the red lipstick matched the color of the poppy flower pin.
Recall that the movie House of Gucci He is close to adding a new Oscar title for Lady Gaga, which she has been promoting for the past few days in Italy.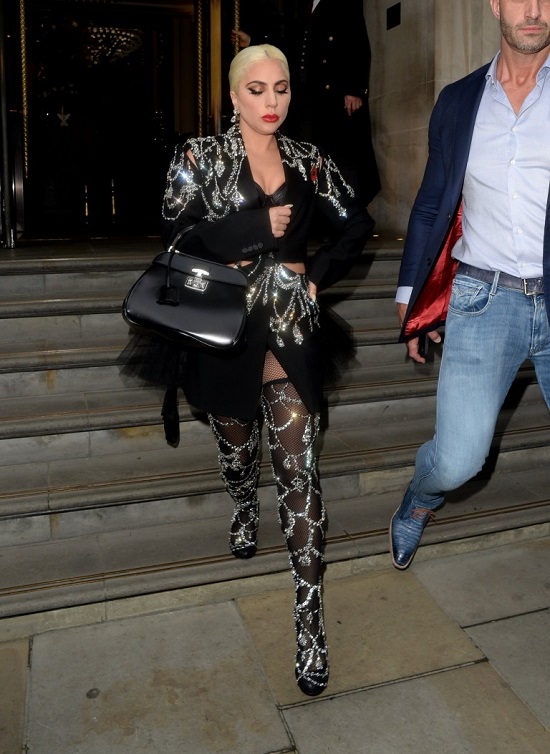 Lady Gaga look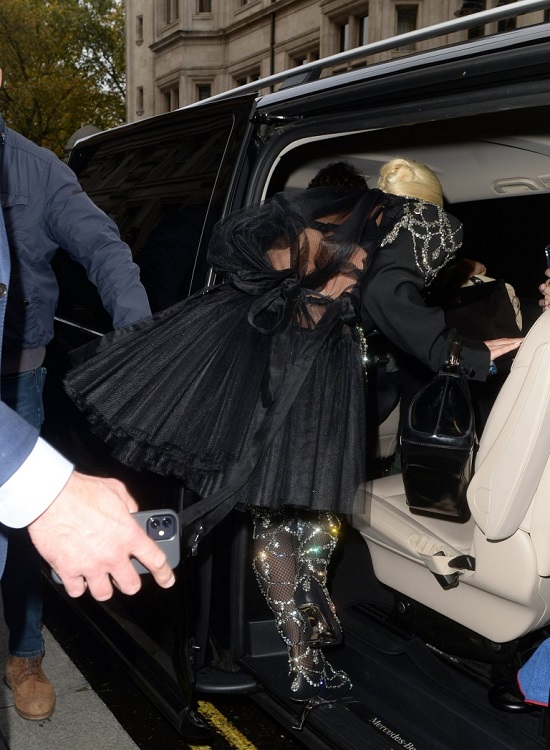 Lady Gaga's look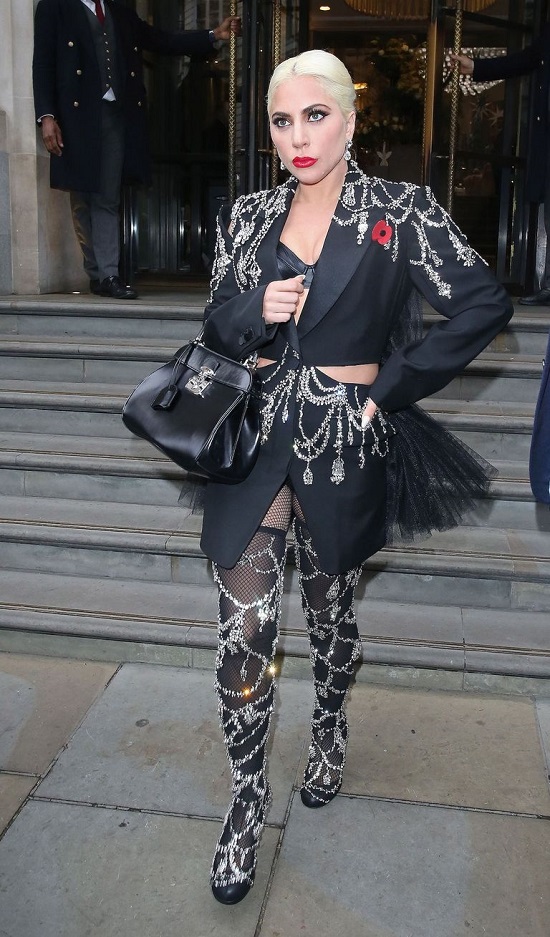 Lady Gaga