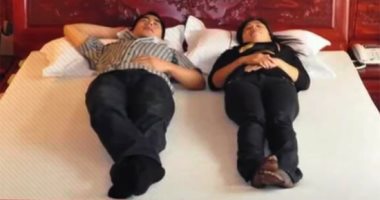 On Saturday, Al Arabiya channel showed a video clip of a bed that is not an ordinary one, but rather a bed that protects and saves the sleeper's exposure from earthquakes, noting that it was invented by a Chinese man named "Wang Wanx" and that he obtained a patent on it in 2010.
And the video clip revealed that the bed is equipped with sensors that sense the movement of vibration in the house, so it immediately turns into a box that closes to the sleepers on it, and even contains enough supplies for days.
The video stated that the bed is particularly suitable for low-rise buildings and huts built of bricks and concrete, and that there are many companies that have adopted the idea of ​​the bed and manufacture models, but they are still under experiment.