Portuguese star Cristiano Ronaldo, Manchester United player, was keen to send a message of support to all his colleagues after today's match, which the Red Devils played against West Ham United, and ended with them winning by two goals against a goal, in the match that brought them together in the fifth round of the English Premier League competition, At the London Olympic Stadium.
Ronaldo published a set of photos from the scenes of today's match through his personal account on the "Instagram" website, and wrote: "In every match in the English Premier League, it is a battle to win three points, we will face many obstacles on our way, and we have to focus on our goals."
With this result, Manchester United's balance rises to 13 points in the English Premier League standings, with a goal difference from leaders Liverpool, while West Ham's balance freezes at point 8 in eighth place.
Manchester United have kept their unbeaten record away from home in the Premier League since February 2020.
West Ham became the third team to receive 100 or more goals against Manchester United in the English Premier League era as follows: 112 goals against Newcastle, 108 goals against Everton, 100 goals against West Ham.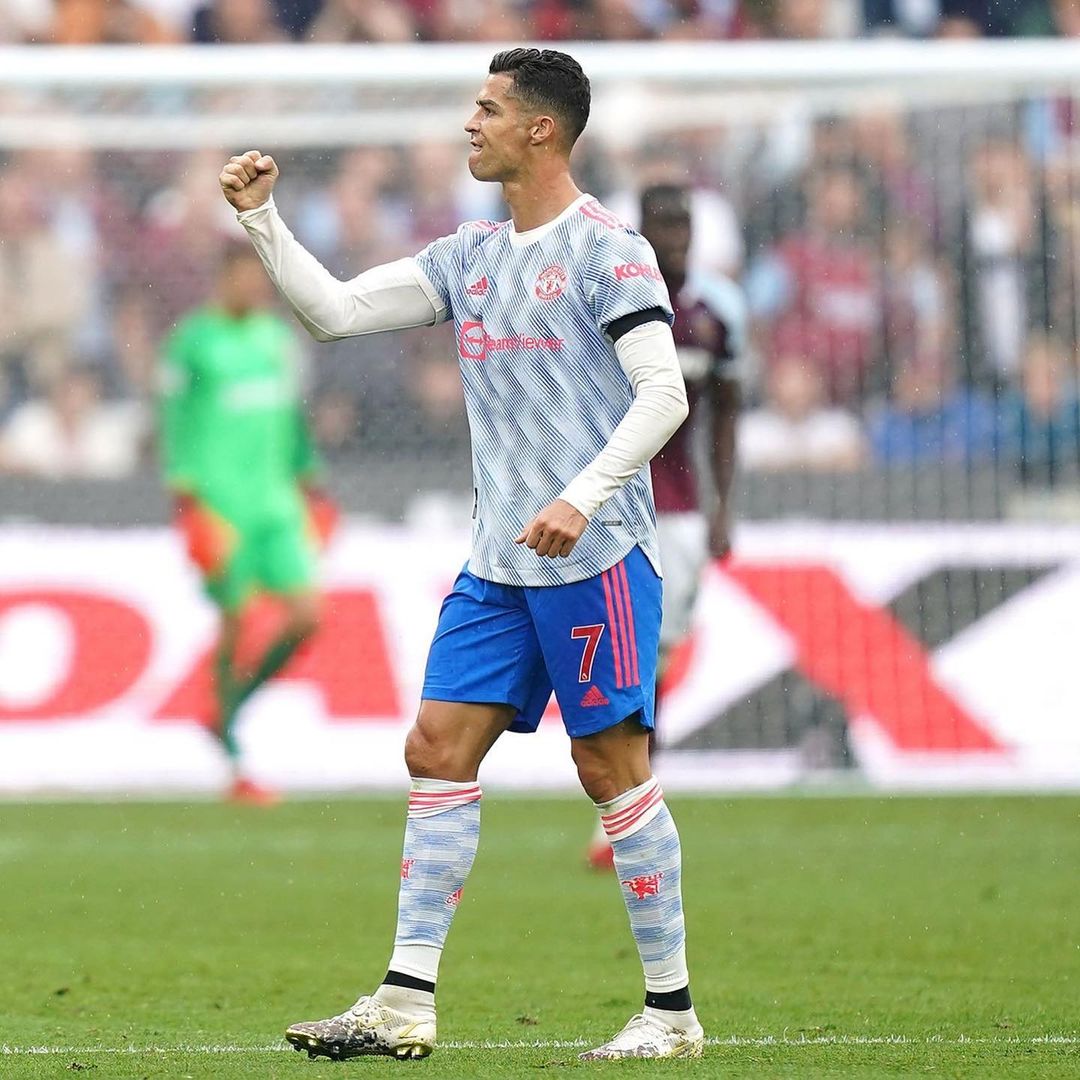 Cristiano Ronaldo has scored goals in every game he has played since his return to Manchester United: two against Newcastle, one against Young Boys in the Champions League, and one against West Ham today.