Press reports revealed that Manchester United striker Cristiano Ronaldo had to change his house in Manchester because of his concern about the sounds of goats and sheep nearby..
The English newspaper "Sun" said Ronaldo, 36, the Manchester United star, moved to another house, due to his constant desire to feel comfortable in the free time between matches..
The newspaper added that Ronaldo preferred to move to another 7-room house he owned in Manchester.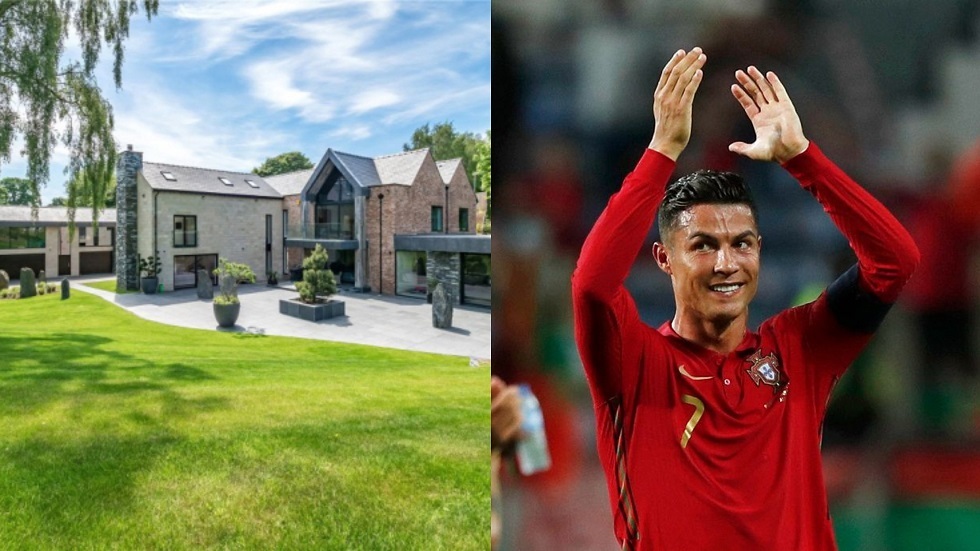 The newspaper confirmed that a security team moved the Manchester United legend and his family to a house worth 6 million pounds sterling on 23 acres after completing his return to Manchester United this summer, but he left with his family less than a week later due to the annoying sounds of sheep and security concerns..
The newspaper added that while the property is beautiful and is located in wonderful fields and forests, it is also close to the sheep which are very noisy in the early morning.
The new home in Cheshire includes a swimming pool, cinema room and private garage for his £17 million supercar, has security cameras and electric gates and is monitored by guards..
The newspaper said the property is unique thanks to the gardens that obscure the house from view, despite being within walking distance of the nightlife..
The newspaper stressed that Ronaldo lived close to him during his previous time with United so it feels like he is at home, his children are in a private school and he hopes that once the fuss of his return to United is over, he will take his family on a tour of Manchester.