Portuguese star Cristiano Ronaldo signed a short time ago to join Manchester United, after returning to the team during the last summer transfer market from Juventus, after he left United in the summer of 2009 to join Real Madrid.
And the official account of Manchester United on the social networking site "Twitter" published a picture of the Portuguese star Cristiano Ronaldo, the moment he signed the contracts to join the English giant, with a two-year contract.
The Norwegian coach, Ole Gunnar Solskjaer, was present at the moment the Portuguese star signed his contracts to join the team, starting from the current season.
Ronaldo is preparing for his first appearance with Manchester United, during the confrontation with Newcastle United, which is scheduled for tomorrow, Saturday, in the fourth round of the English Premier League..
Ronaldo said in an interview with Wes Brown on the Manchester United channel: "I am very happy, very happy to return to Man United, I never thought I would come back again but I am very proud, I am very excited and looking forward to starting in the best way, I am happy and my family is happy My kids are happy too, everyone is happy in Manchester."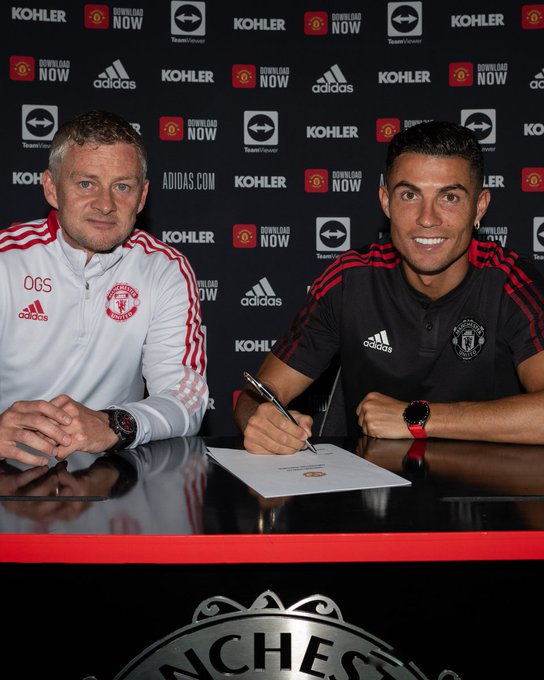 Ronaldo with Solskjaer
"We have good memories at Manchester United, but this is a new time, a new generation and I'm here to win again," Don continued.
Ronaldo continued, "The new players and the young players, I think they have great potential, I am here again to win and to make history with them."
And about his age, Ronaldo said: "Everyone always talks about age, but they should know that I am different from the rest, I am good all the time from year to year and this year will be the same."
And about his beginnings with Manchester United in the first period, Ronaldo said: "I did not expect to start or even play in 2003, so I was very nervous, of course I will be nervous on Saturday but I am more mature and more experienced, and I will be ready and I will press Solskjaer to start (laughs)." .
He continued, "It is a great feeling, I know that people here are different. Since I set foot on the airport grounds on my first day, I feel the feelings of people towards me, and this is not because I am a Manchester United player, but because they have seen me older since I was 18 with my passion and everything like that, I I feel great love with strong desire."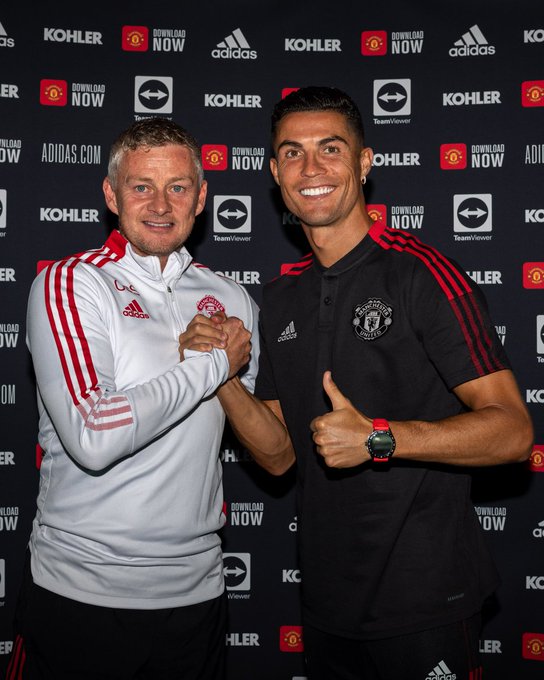 Ronaldo with Solskjaer