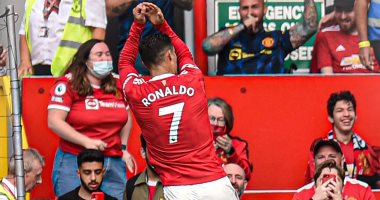 Cristiano Ronaldo's teammates in Manchester United were surprised by the strict diet followed by the Portuguese player to maintain his activity despite the fact that he is 36 years old.
And Lee Grant, United's third goalkeeper, revealed in an interview with English radio (TalkSport) about Cristiano's diet.
"When we finished eating last Friday, there were many desserts on the menu, like apple pie, cream brownies, etc., but no one dared to go in," said Grant.
"A colleague asked me 'What's in Cristiano's plate?'" he said. "And it was the healthiest dish you can imagine. He had several plates in front of him and one of them had quinoa, avocado and two boiled eggs. It's normal for him to be in such an incredible physical condition."
Cristiano, in his first appearance with the Red Devils after returning to the ranks of his old club, which he left in 2009, scored two goals against Newcastle last Saturday, and he will participate in the Champions League tomorrow, Tuesday, against the Swiss Young Boys, and he will have the opportunity to continue his goal.