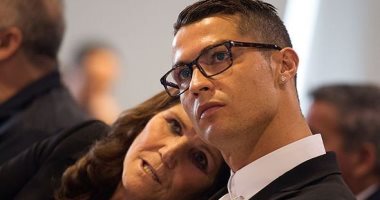 Maria Dolores, the mother of Cristiano Ronaldo, the Manchester United star, is forbidden from coming to the stadium to watch her son's matches.
And Cristiano Ronaldo recently returned to Manchester United, 12 years after his departure for Real Madrid, first in 2009, and then Juventus in 2018..
And the British newspaper, "Mirror", confirmed in a report that Ronaldo prevented his mother from watching his matches because of her poor health, so that she would not be negatively affected by anything that might happen in the matches, whether in terms of the result or any attack on the Don or his injury..
Ronaldo explained to his mother that the reason for preventing her from watching his matches was her difficult health condition, which the United star puts as a priority for him..
Ronaldo told his mother, according to the report: "Listen, I do not have a father, and I do not want to lose my mother either, so you will not watch the quarter-finals, semi-finals or finals.".
And Pires Morgan, a journalist for the British newspaper "Daily Mail", reported that Ronaldo told him that his mother: "She has become very nervous, I don't know why… she is no longer allowed to watch the big matches."".
He added, "I bring my friends to sit with her and she goes for a walk around the house, she fell twice on the field, she's nervous".
Ronaldo continued: "My mother is the pillar of our family, and what I am in today is because she has always supported me, as she worked hard to give the best that she had to her children, especially me because I am the youngest member of the family.".
Cristiano Ronaldo will soon begin his mission with his new team, Manchester United, against Newcastle in the English Premier League next Saturday.