Maria Dolores Aveiro, the mother of Portuguese star Cristiano Ronaldo, was keen to support her son and his team, Manchester United, against Aston Villa, in the match that brings the two teams together shortly at Old Trafford in the sixth round of the English Premier League.
And Maria published, through her account on the "Instagram" website, a picture of the two of them together and commented, "Happy weekend to all of you, good luck Ronaldo."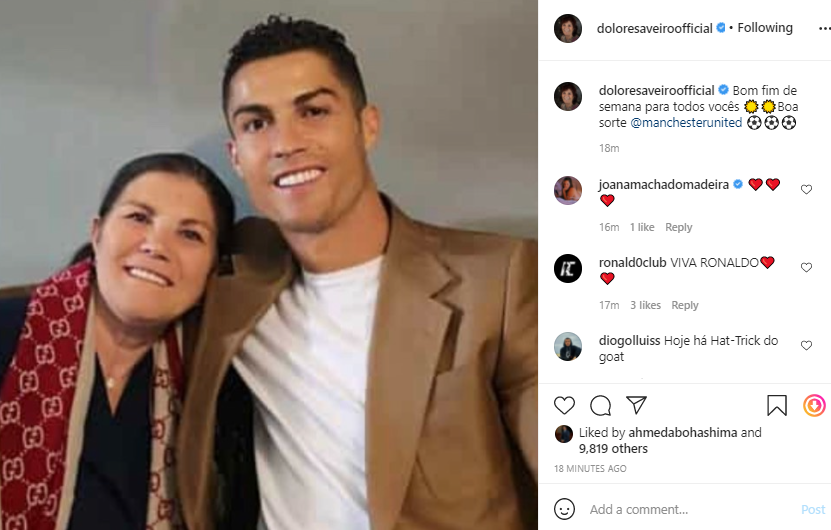 Ronaldo and his mother
In the same context, the Manchester United club page – earlier today, Saturday – on the social networking site "Facebook", a video of Cristiano Ronaldo's goals grouped with Man United against Aston Villa, and commented: "Enjoy the 9 goals that Ronaldo scored against Aston Villa is the club that has scored the most goals in the English Premier League.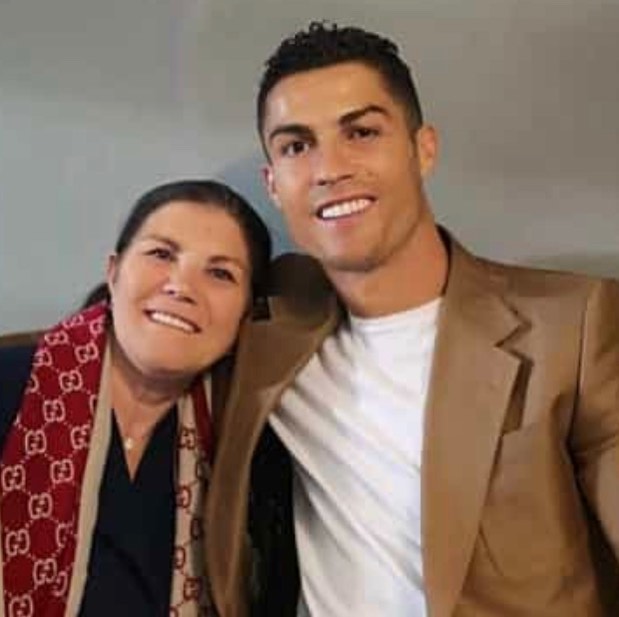 Ronaldo with his mother
The Manchester United match against Aston Villa will be held at 1:30 pm Cairo time today, Saturday, and the Red Devils enter the meeting after they were eliminated from the Carabao Cup in the middle of the week, but they made a strong start in the league, after the dramatic victory in West Ham last weekend, which was scored by Jesse Lingard. A late goal and David de Gea saved a penalty in the final moments of the match to secure the three points in the capital.
Manchester United are armed with Portuguese legend Cristiano Ronaldo, who scored 3 goals since his second return to the theater of dreams, and also armed with brilliant French star Paul Pogba and Portuguese Bruno Fernandes..
Manchester United is in third place in the English Premier League table with 13 points, after playing 5 games, in which he managed to win four games, while he fell into the trap of a tie in one match..