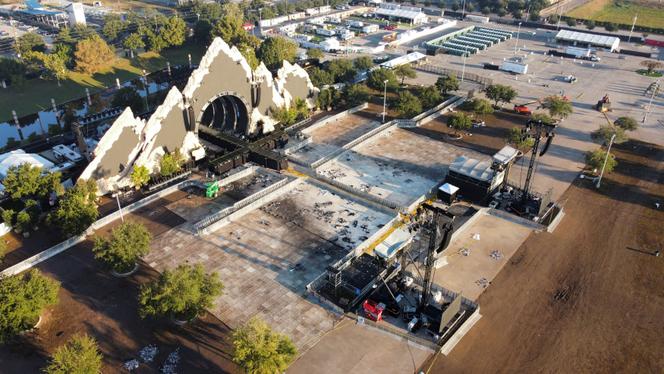 A 22-year-old student caught in the deadly crowd movement of the Astroworld music festival in Houston, Texas (southern United States), succumbed to her injuries Thursday, November 11, making her the ninth victim of the tragedy. Bharti Shahani had been hospitalized for nearly a week and had been placed on life support.
Bharti Shahani attended the concert of American rapper Travis Scott where a terrible crowd movement killed eight other people and injured hundreds.
"One person fell, and the others followed like dominoes" on top of each other, told local television ABC13 Mohit Bellani, Bharti Shahani's cousin who accompanied him to the event. "There were bodies piled up, we struggled to rise to the surface and breathe to stay alive", he said.
The drama happened at around 9 p.m. local time on Friday, November 5, when part of the audience, around 50,000, began to crowd to the front of the stage where Travis Scott was performing. In the panic that quickly followed, spectators, mostly young people, collapsed, unconscious, some victims of cardiac arrest or trampled, officials told reporters.
Over 300 injured
"The crowd started to rush to the front of the stage. This created a start of panic which caused injuries, people started to fall, lose consciousness and this created further panic "Houston Fire Chief Samuel Pena said.
A 9-year-old boy, Ezra Blount, is between life and death.
Authorities said more than 300 people were injured throughout the day of the event, including minor scrapes and bruises.
Dozens of complaints have already been filed against the organizers of this concert.
The Astroworld festival was started in 2018 by Travis Scott from Houston. The 27-year-old artist, who broke in 2013, has been nominated six times for the Grammy Awards. He has a child with Kylie Jenner, one of the daughters of the Kardashian clan and reality TV star. During Scott's concert on Friday night, Canadian rap superstar Drake joined him on stage.