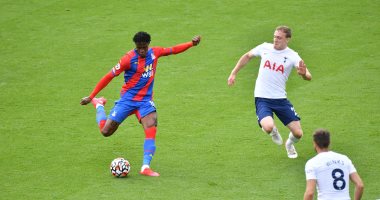 The English club Crystal Palace won a precious victory against Tottenham in the match that brought them together at Selhurst Park, in the fourth round of the English Premier League.
Crystal Palace's goals were scored by Wilfried Zaha in the 76th minute and Odson Edward two goals in the 84th and 90th minutes, and the meeting witnessed the expulsion of Tottenham Hotspur's Javeti Tanganga, causing confusion for the team's players after the expulsion.
Crystal Palace's balance rises to the fifth point, occupying 11th place, while Tottenham temporarily leads the English Premier League table with 9 points.