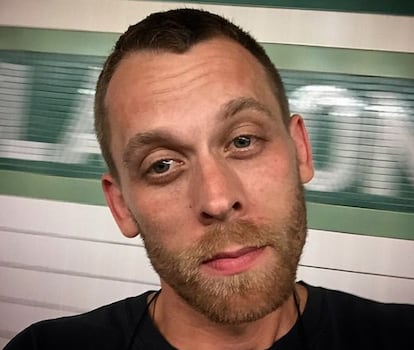 Daniel Auster, son of the American novelist Paul Auster, has died at the age of 44 from an overdose, according to various media such as New York Post e Independent. The death took place while Auster son was on parole, after he was arrested on April 17, charged with involuntary manslaughter in the death of his 10-month-old baby. The autopsy performed on her little girl showed that she had lost her life as a result of an overdose of heroin and fentanyl, a strong opioid similar to morphine.
According to police sources, New York Post, Daniel Auster has died of an accidental overdose. The novelist's son – the fruit of his union with fellow writer Lydia Davis – was facing charges for the involuntary manslaughter of his 10-month-old baby, Ruby Auster, whose death occurred on November 1. That afternoon, the emergency services received a call from Auster's residence in Brooklyn and when they arrived they found the little girl unconscious. Later, she was transferred to the hospital where they certified her death due, as the forensic team later determined, of "acute intoxication" by drugs.
Specifically, on April 17, the day of Auster's arrest, New York Post published that the granddaughter of the famous writer had ingested enough heroin and fentanyl to "render an adult unconscious," according to a Brooklyn prosecutor. According to the version offered by the father of her little girl, on the afternoon of November 1 she had woken up and found her daughter with "blue lips and rigid eyes", and that he tried to save her without success. .
After the arrest of Daniel Auster, his father, Prince of Asturias Award for Letters in 2006, declined to make any statements in this regard, according to reports The New York Times. Daniel was the eldest son of the American writer, who also has a daughter, Sophie, with novelist Siri Hustvedt. Before being charged with the involuntary manslaughter of his baby, the deceased had a history of robbery and drug possession and had been linked to the murder of drug dealer Andrew Melendez in the late 1990s. Although he was never implicated in the crime, Daniel Auster pleaded guilty to possessing $3,000 that he had stolen from Melendez, a crime for which he did not serve time and was placed on probation.
Paul Auster, 75, and his son were no longer in a relationship, according to the Daily Mail, although the second came to participate as an actor in the film Smoke (1995), whose screenplay was written by the author of New York Trilogy and that portrays the lives of several people who frequent a tobacconist in Brooklyn. In addition, drug addiction has been a recurring theme in the literature of Auster and his second wife, Hustvedt. In Oracle Nightpublished in 2004, the narrator has a drug-addicted son who terrorizes his stepmother and the 67-year-old writer recounted in everything i loved the relationship between an artist, her drug addict son and the son's stepmother.