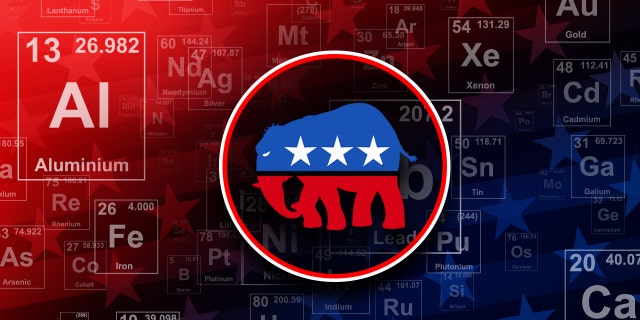 At a modest distance from the presidency of Donald Trump one thing has become entirely clear, the American conservative movement has irrevocably changed. The aftermath of the Capitol riot was the fierce last stand of the old guard. Marshaled by Senate Majority Leader Mitch McConnell, R-Ky., Rep. Liz Cheney, R-Wyo. and Sen. Mitt Romney, R-Utah, the attempt to turn back the clock and restore the Republican Party to what it had been for the last 25 years utterly failed. For a few days there seemed to be an opening, but honestly, there never was. Now Cheney is out of leadership. There is no going back.
What is not so clear is what the conservative movement looks like and represents in the wake of Trump. This lack of clarity is rooted in the fact that the New Right is still being created, still in its populist swaddling clothes. Everyday American conservatives are forging in the smithy of their politics the conscience of this new party. What can be identified and described in these early days are the factions that are framing the elements of this new political force. These elements point, at least in broad contours to what the future holds for the New Right.
But before we can attain an understanding of where the conservative movement is going it is essential that we understand where it has been. It is certain that William F Buckley's Brahmin accent and George Will's bowtie are no longer avatars of Republican voters, if they ever were, and yet without them no clear picture of today's raucous right can come into focus. Before we can know what the New Right is, we must know what it isn't.
Movement conservatism was born in the 1950s with Buckley as its very proud papa. It was a distinctly defensive political philosophy. Buckley's most famous aphorism, that the conservative must stand athwart history yelling "stop" makes this obvious.  It was not a call to advance, to fix bayonets and charge ahead, but rather an exercise in trench digging. This initial for form of modern conservatism can be called 1st Wave. It can also be referred to as Cold War conservatism. Its catch words were small government, big military, and traditional values.
AMID FAUCI EMAIL REVELATIONS, GROWING NUMBER OF REPUBLICANS CALL FOR TOP DOC'S OUSTER
Culturally this form of conservatism was fairly vibrant, Buckley himself would become a celebrity, but politically it failed more than it succeeded. From the 1960s through the 1980s the House of Representatives was mostly a Democratic Party clubhouse. Even Eisenhower and Nixon, the only Republicans elected President from the 1930s through the 1970s were not really Buckley conservatives; they belonged to a GOP of the past, one slowly eroding. 
In 1980 that would change. In its final phase Ronald Reagan would cement the legacy of small government, big military 1st Wave conservatism. Buckley had won, at least for the moment. Reagan's victory came not so much at the expense of Jimmy Carter, the Democratic incumbent, as George H.W. Bush the former movie star's main primary opponent. Bush and indeed his brood would have to wait to occupy the White House and to usher in the 2nd Wave of American conservatism.
2nd Wave conservatism is largely rooted in political scientist Francis Fukuyama's 1989 essay 'The End Of History?" The basic argument was that liberal democratic capitalism had won the civilizational battle and that open trade and globalism would, by dint of its revealed superiority, make the world more like America. 
Domestically, both George H.W. Bush and his son's presidencies eased up on the rigid goals of Cold War conservatism. The first betrayed his promise of no new taxes, the second ushered in "compassionate conservatism" which too many on the right seemed mostly to mean more federal spending and weaker borders.  
Where 1st wave conservatism was defensive in nature 2nd wave was essentially neutral, especially culturally. On issues like gay marriage, abortion, prayer in school and a host of others 2nd wave conservatism looked the other way in favor of economic and foreign policy priorities. 
In some measure 2nd wave conservatism was a reaction to realignment in the Democratic Party. Bill Clinton had ushered in a more moderate model for the party of Jefferson and Jackson. The shocking 1994 midterm election and Newt Gingrich's "Contract with America" was a glimpse of a more aggressive conservatism, but it fizzled in part because it was not sufficiently at odds with Clinton's own neoliberal program. On several issues such as NAFTA and the 1994 crime bill congressional Republicans and Clinton were essentially allies. 
MCCONNELL SAYS HE'S 'CONCERNED' SCHOOLS ARE DENIGRATING AMERICAN HISTORICAL EVENTS
And yet there was an outlier. There was a billionaire businessman with boisterous rhetoric and protectionist policies who would shock the political system in 1992. That man was H. Ross Perot.