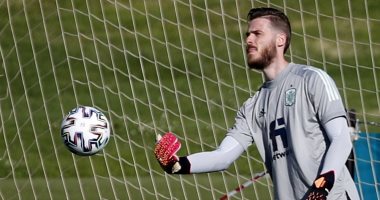 Manchester United goalkeeper David de Gea has confirmed that the club have what it takes to fight for major trophies this season, after signing a series of high-profile deals this summer such as Jadon Sancho, Raphael Varane and Cristiano Ronaldo.
"We signed good players in the summer and we already had a good team," De Gea told Sky Sports. "We are at the top of the league and we fight for every game. Of course it's difficult, it's the best league in the world."
"Every game is tough, we want to fight for the big trophies, we try to fight for the Premier League, the Champions League, everything and I think we have the team, the players and we have the fans with us so it's great, I think the club is in a good stage."
On Ronaldo's return to Manchester United, he said: "It is amazing that he is coming home, he is already a legend in the club, so I think that for the players, for the youngsters and for everyone, he is a wonderful man who sees every day how he works in the gym, how he treats himself and how he takes care of him, the body and his soul."
He continued: "He is a great player and it is great to see him here every day working hard and helping the team. ".