location detection"CNNThe American newspaper reported that more children in the United States of America were hospitalized with the Corona virus this month than at any other time in the past year – proving how dangerous the delta variant of Corona can affect any age group.
According to the US Centers for Disease Control and Prevention,CDC"Between August 20 and 26, an average of 330 children are hospitalized daily with COVID-19.
This is the highest rate of hospitalizations with COVID-19 among children in more than a year, a record that was broken multiple times in August this year, according to CDC data.
"This virus we're dealing with now has changed the rules of the game," said Dr. Mark Klein, a GP at Children's Hospital of New Orleans. "It's easily transmitted from person to person."
Doctors emphasized that it is critical to protect children from the delta variant – not only for their own health but also to help prevent more aggressive variants of the coronavirus.
204000 new baby cases in one week
Since last school year, the more contagious variant – alpha – has been replaced by a more contagious variant – delta – as the dominant strain of coronavirus in the United States.
In just two months, delta has jumped from 3% to more than 93% of coronavirus samples sequenced in the United States, the CDC said.
The American Academy of Pediatrics said on Tuesday that cases of coronavirus among children had "significantly increased".
During the week ending August 26, the academy said, more than 200,000 new cases of childhood coronavirus were reported, which is a fivefold increase last month, rising from about 38,000 cases in the week ending July 22 to nearly 204,000 cases last week.
Among the children who were hospitalized due to COVID-19, many were previously healthy.
Nearly half – 46.4% – of children hospitalized with COVID-19 between March 2020 and June 2021 had no previous chronic disease, according to data CDC From about 100 US counties.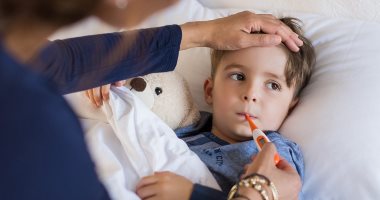 The American Academy of Pediatrics said the long-term complications of corona could be significant for children — even for some who had mild or no symptoms at first.
She added that all pediatric patients who test positive should have at least one follow-up examination with a pediatrician.
Pediatricians should watch for residual or long-term corona problems such as respiratory symptoms, which can last three months or more; Heart problems, including a type of heart inflammation known as myocarditis, cognitive problems such as 'brain fog'. Headache.