Senegalese Demba Ba, the former Chelsea and Newcastle striker, announced his official retirement, as he played in the colors of West Ham, Besiktas, Shanghai Shenhua of China and Basaksehir in a career that lasted 16 years. The 36-year-old played 22 international matches with Senegal and scored four goals.
And Demba Ba had previously been associated with the Egyptian star Mohamed Salah, during his time at Chelsea, when the two were defending the colors of the Blues.
During his time at Chelsea, Demba Ba scored at Anfield, the goal that deprived Liverpool, in part, of the title in the 2013-14 season.
Demba Ba joined Lugano in Switzerland last June but decided to retire after only three months.
"It is with a heart full of gratitude that I announce the end of my playing career," Demba Ba wrote in an official statement on his Twitter account.
Demba Ba added: "What a wonderful journey besides all the sweat and tears I went through, football has given me so many beautiful emotions, from the passion of the fans and the noise coming from the stands after every goal to the connection with my teammates on and off the field, this will forever remain in my head and my heart."
The Senegalese star added: "I want to thank everyone I crossed with and helped me grow, every team and coach who gave me a chance, the fans for their massive support and my family and friends for their unconditional love.
He concluded his statement: "From the bottom of my heart, I thank you, praise be to God Almighty."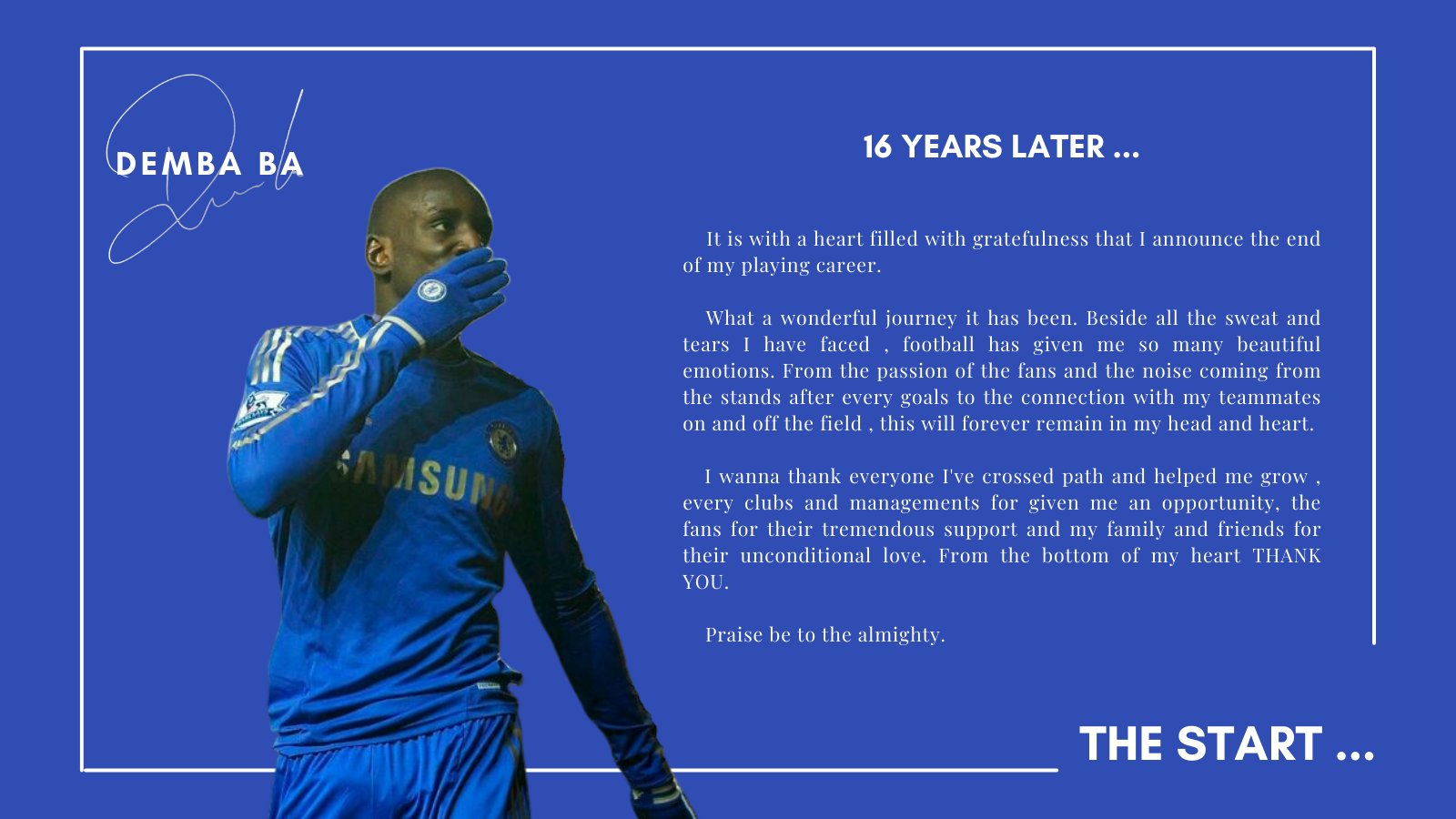 Dimba Ba