she wore Queen Letizia queen of spain, aged 49 Covered with pearls, an eye-catching necklace and a matching bracelet, her hair was styled in an elegant bun, according to the British Daily Mail website.
Letizia and Felipe wear the Italian Order of Merit
Letizia and her husband, King Philip VI, both wore the Order of Merit of the Italian Republic as a gesture to their guests, when welcoming them at the dinner table.
Earlier, the Queen of Spain received the Italian President and Laura at the Royal Palace in Madrid, and Laura accompanied her father on many trips, and worked as the first lady of Italy since 2015.
For this occasion, the Spanish queen wore a tweed dress below the knee with long sleeves, in pale gray mixed with pink and blue, and a beige coat with buttons on her shoulders designed with a high collar..
She completed her elegant look by wearing gray shoes and a handbag of the same color Letizia To appear simple, by wearing earrings in the form of a small feather studded with diamonds on each ear.
The queen left her hair loose around her face and put some tufts of her hair behind her ears in an elegant style.
King Felipe VI at his reception to the President of Italy
Donning a dark suit with a red coat and tie, Spanish Prime Minister Pedro Sanchez joined the royal couple to welcome the Italian president.
It comes after the royal couple visited the municipal transport company and enjoyed a tour of its old buses, including a blue and white double-decker bus..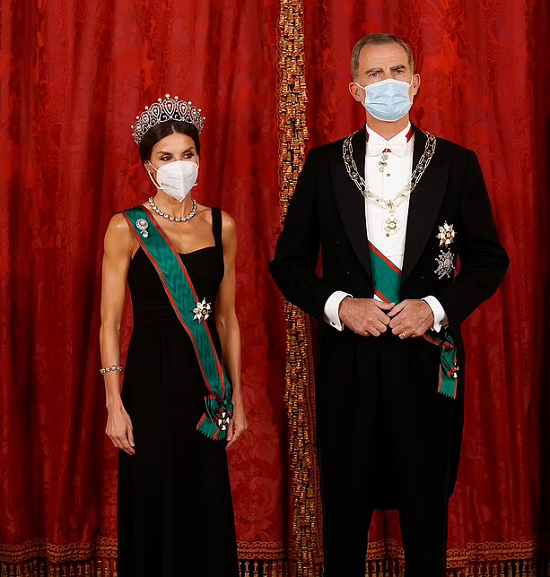 King Philip and his wife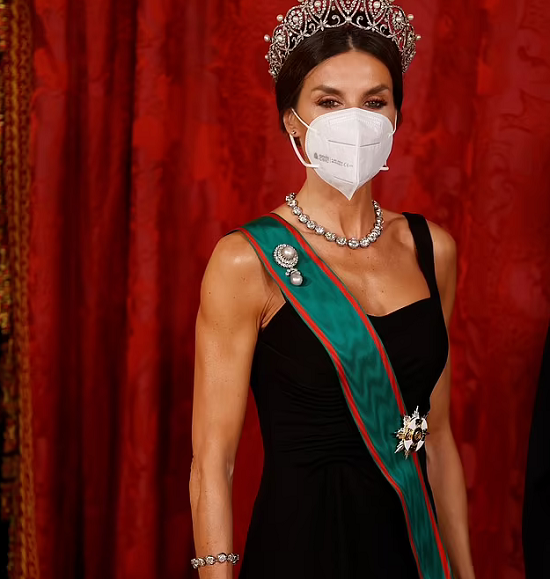 Another picture of the Queen of Spain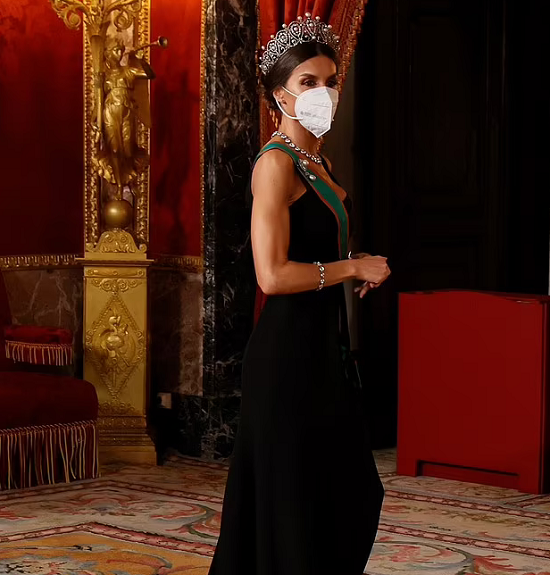 Another picture of the queen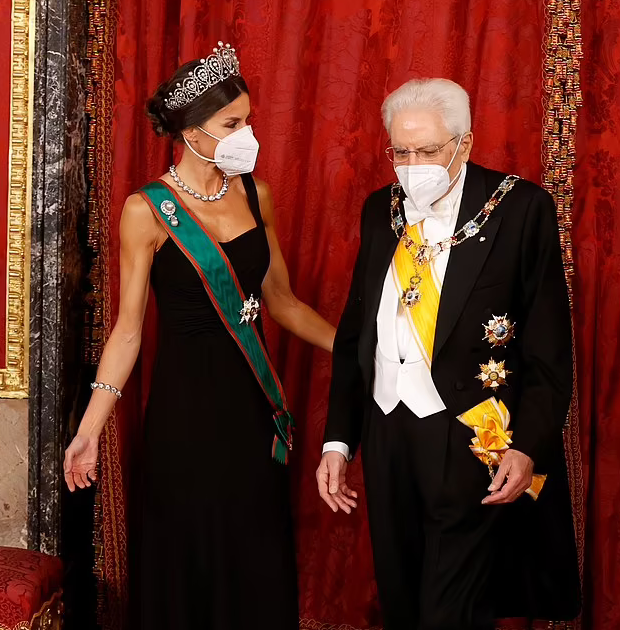 Another image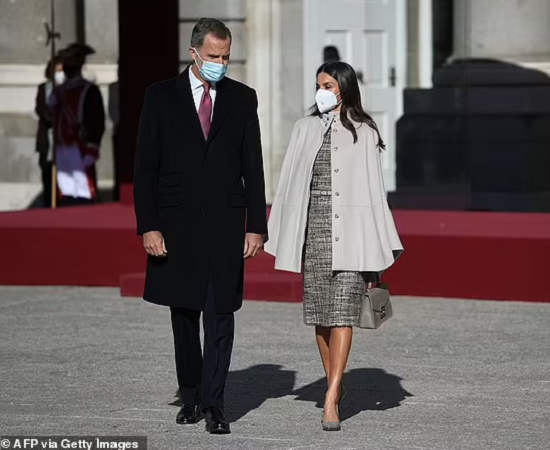 The Queen of Spain and her husband