Many Arab fashion designers have become a big name in the world of fashion, to the point that prompted world stars and celebrities to choose his designs in their looks, especially official ones that require them to walk the red carpet in full elegance, and Zuhair Murad is one of the most important Arab names that stars are keen to choose their looks. From his designs, according to the magazine's websiteellearabiaTaylor Swift recently appeared in a dress designed by the famous Lebanese designer.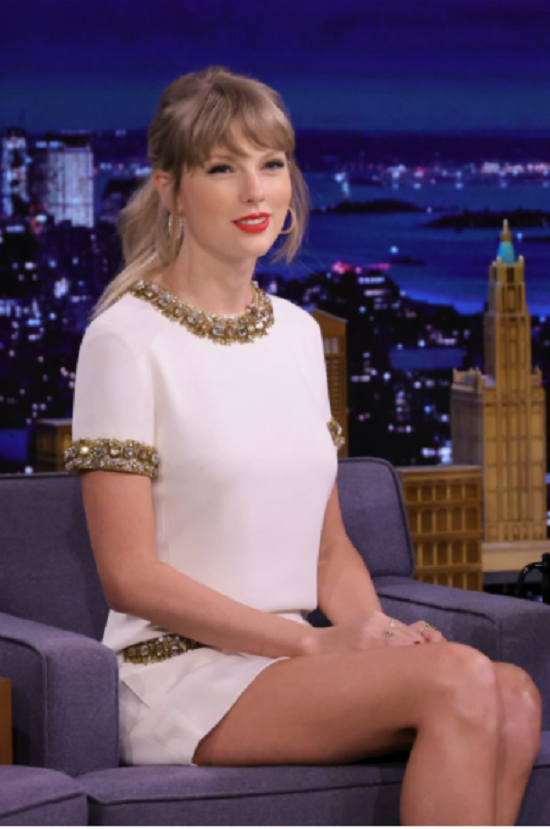 Taylor Swift in Zuhair Murad
International superstar Taylor Swift appeared on The Tonight Show With Jimmy Fallon, with a look designed by Lebanese fashion designer Zuhair Murad, the dress was short with half sleeves in ivory white, and the dress was part of a collection Resort 2022 Presented by "Murad", it is characterized by a narrow design, and was embroidered with golden beads, and sparkling Swarovski stones that decorated the collar, pockets and sleeves as well, and she chose a bronze shoe from Dar LouboutinAnd she chose with him a few accessories, including luxurious circular earrings, and a set of delicate rings that adorned both of her hands.
As for beauty, Taylor Swift chose to style her hair in an elegant and simple way, where the bangs decorated her forehead, and her hair was tied in a ponytail, while leaving her side strands free on both sides of her face.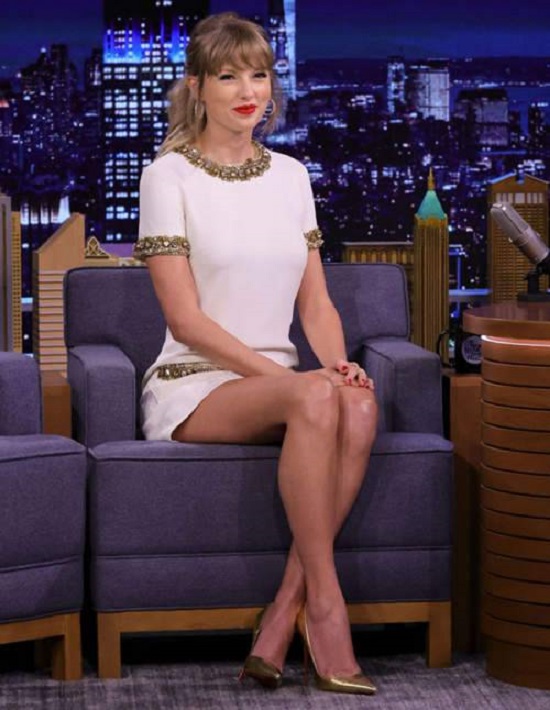 Taylor Swift
Swift chose elegant makeup that also added more beauty to her look, as black eyeliner adorned her narrow eyes, lipstick in fiery red tones, and to look perfect, she chose a manicure nail polish in the same color as red lipstick.
It is reported that Taylor Swift drew attention to her return to recording her album Red In a new way, she topped the headlines of international newspapers and magazines, due to the re-release of her album, which was first released in 2012, in a new form and different touches.