The Duchess of Cornwall and the Countess of Wessex attended an Awards Dinner Rifles Yesterday in London, Camilla, 74, wore a floor-length black dress, featuring a figure-neckline. VTo display the opulent gem-set necklace she wore with matching earrings on her arrival in London Guildhall, while the Countess wore a light blue maxi dress featuring a fitted waist and a square neckline with shoes, bejeweled earrings and a sequin clutch bag, the Duchess and Countess joined the gala dinner. According to the British newspaper, Daily Mail.
Camilla attended the event with a smile, as she joined the members, veterans and specially invited guests for the reception, where she was due to give a few words, and she was carrying a handbag decorated with gemstones and wore the silver Bog Horn brooch from The Riffles, which she received last year after Prince Philip transferred the historical military title of Colonel-General of the Rifle Regiment to her in July.
In addition to her attractive appearance, which she appeared in during her attendance at the dinner party, the wife of the Prince of Wales chose a charming make-up compatible with her look, and styled her blond hair in the traditional way that she used to appear in front of the public, whether in official or private events of the royal family.
The Crown Prince's wife styled her hair the traditional way she used to, to better display her sparkling jewelry, bronze makeup and a smokey eye..
Countess Sophie made sure to look just as elegant as Camilla, while attending the dinner party, and chose a colorful set of diamond and silver earrings for a brooch, while she combined her turquoise dress with a metal handbag, which made her look better in front of the audience.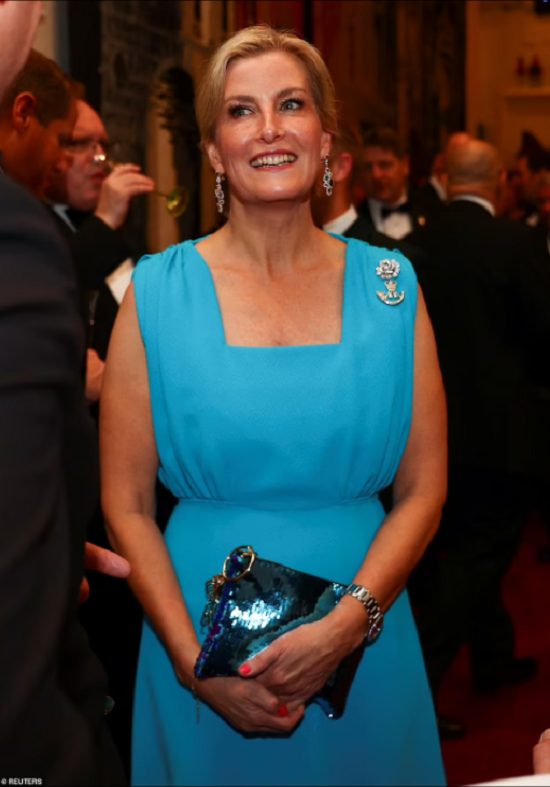 Countess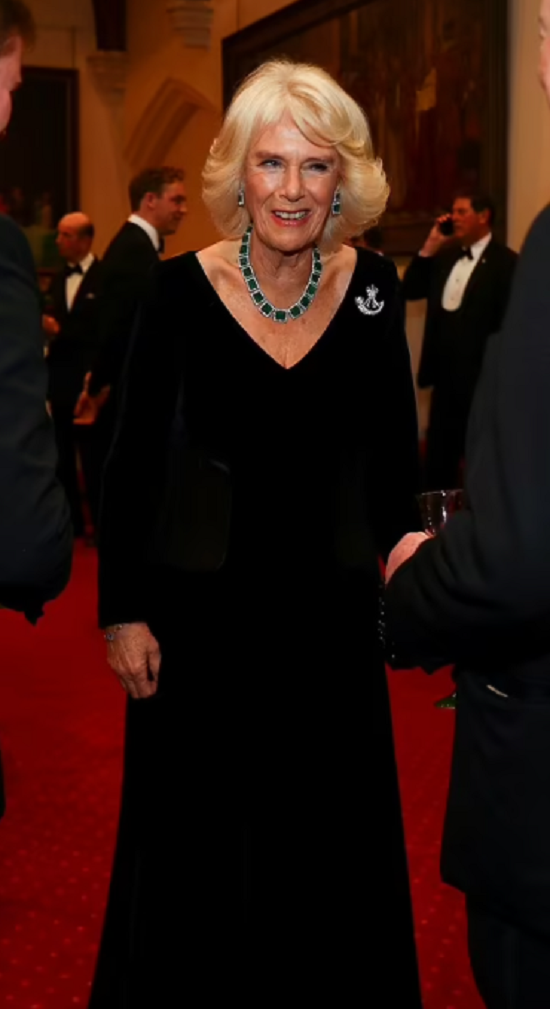 The Duchess of Cornwall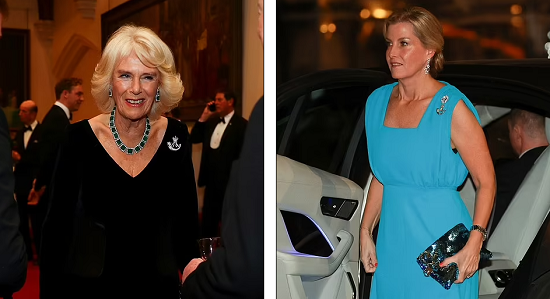 Camila and Sophie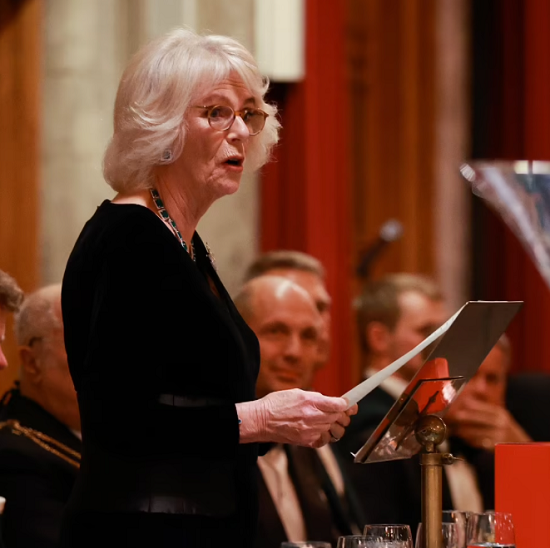 Another picture of Camila