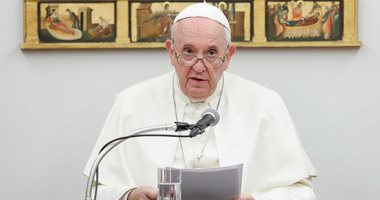 The Vatican said, today, Thursday, that Pope Francis will not lead two masses scheduled for the New Year for health reasons, and the Pope will not lead Mass on New Year's Eve due to pain in his right leg resulting from the deterioration of his infection with sciatica, according to the Emirati newspaper Al-Ittihad.

This is the first time in years that Pope Francis, who is 84 years old this month, has absent from a major religious event for health reasons since his accession to the papacy in 2013, and Cardinal Giovanni Battista Rey presides over the sunset prayer that is held on the eve of the last days of the year on Thursday evening, and is also absent. The Pope on Friday mass, which coincides with the International Day of Peace in the Catholic Church. The mass will be led by Cardinal Pietro Parolin, Vatican Secretary of State, and the person leading the two prayers must be standing most of the time during the ceremony.

The Vatican said that the Pope will preside over the midday prayer tomorrow, Friday, as scheduled, and due to the restrictions imposed in Italy to combat the outbreak of the new Corona virus, the prayer and mass will be held from a secondary altar in St. Peter's Basilica in the presence of only about two hundred people instead of ten thousand that can accommodate the cathedral.