Vaccines are the only tool to fight Corona, which has spread around the world, and in an attempt to ward off the virus, scientists have developed a new protein vaccine that is easy to produce and does not require refrigeration.
According to researchers atthehealthsiteThe newly designed protein-based vaccine, which was also described in the journal PNASIt can be applied to vaccines against other diseases, and the researchers said that the new candidate vaccine has elicited strong immune responses against the Corona virus, and its variants, in mice.

Corona vaccine can be stored in a room temperature room
This vaccine can be stored for 7 days at room temperature
They were able to successfully freeze and dry the doses and subsequently reformulate them without losing efficacy, the researchers said, adding that it remained stable and potent for at least 7 days at room temperature.
The new experimental Corona vaccine relies on the entire protein, which makes its manufacture easy for many facilities, and the researchers also said that the new vaccine consists of two components: antibodies derived from alpaca, known as nanobodies, and a part of the virus spike protein that it uses to enter cells. mankind, they said.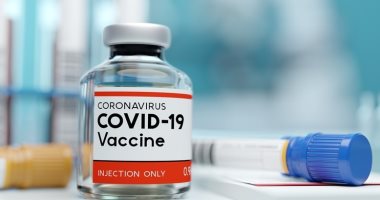 According to the results of the study, the vaccine had strong immune effects against the Corona virus, which led to the stimulation of large amounts of neutralizing antibodies against the barbed protein portion, and the researchers said that it also led to the production of strong cellular immunity, which led to the stimulation of helper T cells that mobilize immune defenses. other.
The researchers said that the new technology could enable the vaccine to be produced in many locations around the world, near where it will be used, and they filed a patent on their technology, and they hope to involve biotechnology or pharmaceutical companies to transfer their work to further testing, and in the end, Clinical trial.