If you suffer from chronic kidney disease, one of the most important things to pay attention to is to follow a diet that is suitable for kidney patients, as even some foods that you may think are beneficial for you should be reduced or prevented when you have kidney disease, in this report we learn about the system Diet for kidney patients and highlighted 6 Useful foods for them, according to the site "Health".
Diet for chronic kidney disease

Your dietary restrictions depend on what stage of kidney disease you are in. In the early stages, it is about following an overall healthy, low-sodium diet, especially if you have other conditions such as type 2 diabetes or high blood pressure but as the disease progresses, you will find that you You also need to start limiting protein, as well as foods rich in the minerals potassium and phosphorous.
6 Foods Good to Include in Your Diet for Chronic Kidney Disease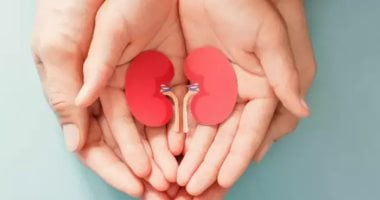 spices

All patients with chronic kidney disease need to monitor their salt intake. When your kidneys are damaged, they cannot control the amount of sodium in your body, which can lead to high blood pressure, which in turn worsens kidney damage and also increases the risk of heart disease.
If you have kidney disease, it is very important that you follow the recommendations of the American Heart Association and the American Kidney Foundation and consume less than 2,300 milligrams of salt per day.
One great way to cut sodium from your diet is to replace salt with natural spices and herbs.
You can add spices such as basil, curry, dill, ginger, and rosemary. The Kidney Foundation recommends adding ground spices to foods about 15 minutes before they are finished cooking.
berries

Berries are a source of dietary energy. They are rich in heart-healthy antioxidants, including vitamin C, and have the added benefit of being low in potassium.
When people have very late stage kidney disease, certain foods, even nutritious foods like fruits and vegetables, can increase potassium in the blood to a dangerous level and this can cause symptoms such as weakness, numbness and tingling, or even heart palpitations or a heart attack. .
Berries have the added benefit of lowering blood pressure, which is another risk factor for kidney disease.
Fruits that are high in potassium include bananas, avocados, melons, oranges, peaches, and raisins.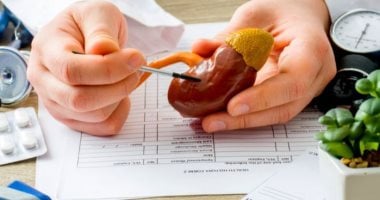 eggs

People with kidney disease need to limit the amount of protein they eat, as "too much protein can lead to a buildup of waste products in the blood, and your kidneys may not be able to remove all of the extra waste but you still need enough protein to maintain mass." muscles, helping your body fight infection.
When it comes to protein, it's not just about how much you eat – it's about eating high-quality animal proteins like meat, poultry and fish.
Eggs are one of the easiest proteins for the body to use and break down easily compared to plant proteins, and eggs are also low in phosphorous, another mineral that you need to limit when you have chronic kidney disease.
When your kidneys aren't working well, phosphorous builds up in your blood, which can cause calcium to leak out of your bones and increase your risk of osteoporosis.
While foods such as nuts, seeds, peanut butter, and beans are all good sources of protein and part of a heart-healthy diet, they are also high in phosphorous and are not suitable for kidney patients.
olive oil

A kidney-friendly diet should be low in saturated fats, which increases the risk of heart disease. This makes healthy fats like olive oil the best choice for cooking and baking.
A Mediterranean-style diet — an eating pattern rich in fruits, vegetables, fish and heart-healthy fats like olive oil — is associated with a 50% lower risk of chronic kidney disease and a 42% lower risk of rapid decline in kidney function.
According to a 2014 study published in the Clinical Journal of the American Society of Nephrology. It is also free of sodium, potassium, and phosphate, making it an excellent choice for people with kidney disease.
Broccoli and other cruciferous vegetables

Cauliflower is rich in fiber but low in both potassium and phosphorous, making it a healthy choice for people with kidney disease.
water

You may have heard that you need to limit your fluid intake if you have kidney disease, but this is only true in the later stages of the disease when you need dialysis.
If you're not in this stage, and you don't have swelling in your legs, feet, ankles, or around your eyes, it's usually not necessary."
The water itself helps your kidneys remove waste products from your blood, and helps keep blood vessels open so blood can get to your kidneys. If you're thirsty, it's harder for this delivery system to function and can lead to more kidney damage.
It also reduces your chance of developing kidney stones or urinary tract infections, both of which can harm your kidneys.