The medical staff at Valencia Hospital, Spain, set up an honorary corridor for the infant who left the hospital after nearly 4 months. He left the hospital fighting the Corona virus that infected him after his mother and entered a period in intensive care. They line up on both sides of the hospital corridors and applaud the baby as he leaves the hospital with his mother Vithas 9 de Octubre.
Hospital confirmed Vithas 9 de Octubre In the eastern coastal city of Valencia, Spain, a 4-month-old baby left hospital this week after spending his short life fighting the virus, including a period in intensive care.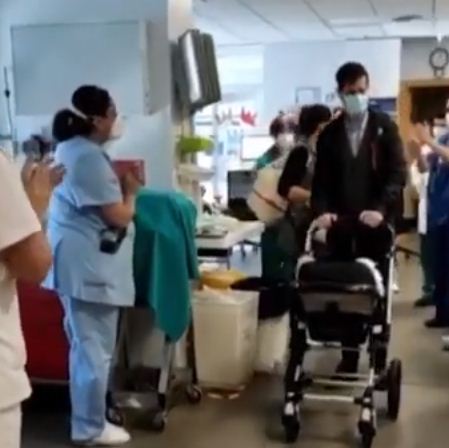 The child is on the bike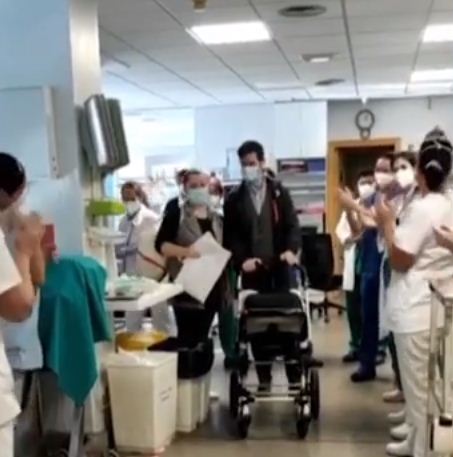 Greetings the baby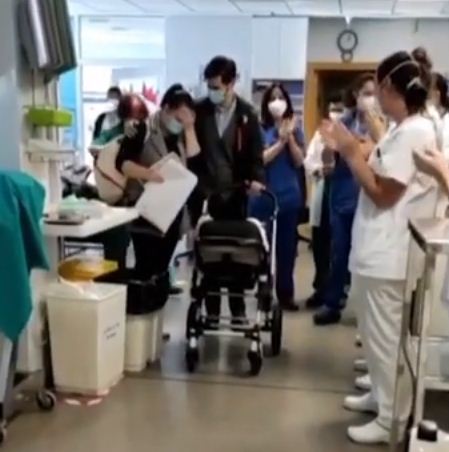 Applause for the child
A hospital said in a statement issued according to a signed report. medicalxpress", That the case of the infant," Petro, "is one of those exceptional cases in which the Corona virus has severely affected a child.
According to the report, the infant was born "in perfect condition" in October, but upon his return home with his mother, he was infected with his brother, who had no symptoms and had to return to hospital when he was 9 days old.
He was immediately placed in the pediatric intensive care unit after initially having "breathing problems and then feeding problems that required a complex rehabilitation process".
His illness caused "extreme distress" to his parents, whose family could only see him through the video link, until his test result was negative, and severe cases of Corona virus generally affect the elderly. In Spain, two-thirds of the victims who have died since May are more than two-thirds old. 80 years old, according to figures released by the Carlos III Health Institute.