Spanish model Georgina Rodriguez, girlfriend of Portuguese star Cristiano Ronaldo, recorded a documentary film in preparation for its presentation on one of the global digital platforms.
Georgina published, through her account on the "Instagram" website, the first promo of the work that reveals the details of her life story, and will be called "I Am Georgina. The ambitious Spanish woman whose life turned from misery after working as a nanny in Bristol, England, to the happiest woman ever after finding love with Ronaldo.
According to the newspaper, Mirror British, the Portuguese player's girlfriend introduces herself in the film with the phrase: "Many people know my name, but few know who I am."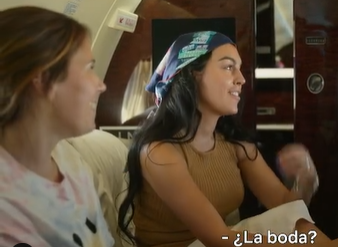 Georgina is Ronaldo's girlfriend
On the other hand, it is noteworthy that the international Portuguese star, Cristiano Ronaldo, flirted – earlier – with his girlfriend Georgina Rodriguez, stressing that she is his beautiful queen, as they appeared together in a white look, during his last summer vacation.
The Don published his photo with Georgina, through his Twitter account, accompanied by a comment: My beautiful queen"…meaning "my beautiful queen", with a red heart emoji.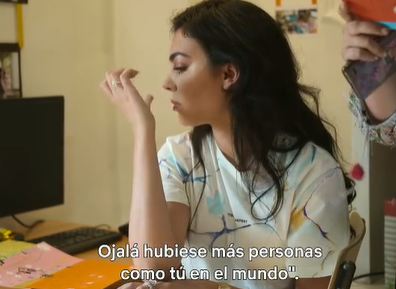 Georgina
While press reports revealed that Ronaldo hopes to retire within the walls of Manchester United and turn to a position in the team to be a coach for his son Cristiano Junior, who is currently practicing football..
Cristiano Ronaldo, 36, signed a two-year contract with Manchester United, with the possibility of extending it for a third season, last summer, after leaving Juventus to return to his former team in England after an absence of 12 years..