Losing weight is a difficult thing to achieve, and both diet and exercise play an important role in the weight loss journey, but the brunt falls on the diet, which plays a more important role in your weight loss journey, and some experts and nutritionists believe that eating garlic on an empty stomach It can help you shed extra pounds and improve your health in many other ways. In this report, we learn about the benefits of eating garlic on an empty stomach in weight loss, according to the "Times of India" website.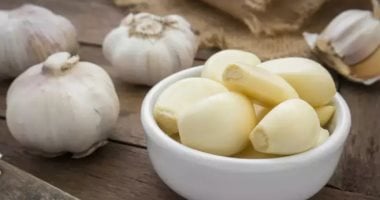 Health benefits of garlic

Garlic is one of the best immune-boosting foods, as it helps relax blood vessels for smooth blood flow, reduces blood pressure and protects blood vessels from damage, and reduces the risk of heart disease. It is rich in important nutrients such as vitamin B6, vitamin C, fiber, calcium and manganese.
Benefits of garlic for weight loss

The various nutrients present in garlic together help in shedding the extra kilos when eaten on an empty stomach along with a healthy diet and regular exercise, which can help you lose weight.
Garlic helps in weight loss by increasing energy levels and burning extra calories. The nutrients in garlic also help in boosting metabolism or burning fat, which supports weight loss goals.
Garlic when eaten on an empty stomach keeps you feeling full for longer and prevents you from overeating and thus promotes weight loss. Garlic also acts as an appetite suppressant, preventing you from overeating.
According to the study published in the Journal of Nutrition, garlic is associated with burning fat and has detoxifying properties, which helps flush toxins from the body, improves digestion and thus weight loss.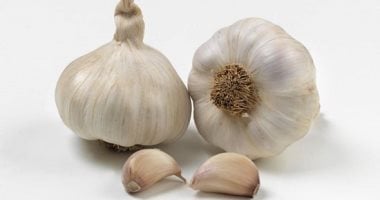 The right way to eat garlic to lose weight

You can eat two cloves of garlic on an empty stomach every day, but if you feel nauseous or constipated, you can stop taking it.
Pregnant women, children, and people with low blood pressure, bleeding disorders and diabetes should not try this method of eating garlic to lose weight.