Early exposure to certain microorganisms in childhood is believed to help develop the immune system which in turn helps protect against allergic diseases, however, there is a misconception among people that modern society is too clean and healthy, which can weaken the immune system of children, making them more susceptible For infection or allergy.
The theory is that if young children are less exposed to germs in the early stages, they become less resistant to allergies, but researchers at the London School of Hygiene and Medicine have rejected this theory.
In an article published last month in the Journal of Allergy and Clinical Immunology, according to a website report, " thehealthsiteThe researchers conclude that excessive hygiene is not always in our best interest, and provide four important reasons to support their statement.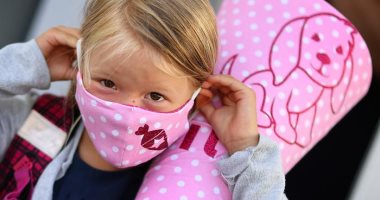 Are excessive hygiene habits harmful to your children?
Lead author Graham Rock, Professor Emeritus of Medical Microbiology (UCL Infection & Immunity), that exposure to microorganisms in the early stages of life is essential to our immune system and metabolism, and that the organisms that live in our airways are also important to our health.
Therefore, throughout life, we need exposure to these beneficial microorganisms, which are mostly derived from our mothers, other family members and the natural environment, but there is a general narrative that hand and home hygiene practices, which are necessary to stop exposure to pathogens, also prevent exposure to these beneficial organisms. .
So, the difference lies between the need for hygiene to prevent disease, and the need for microbial inputs that boost our immune systems.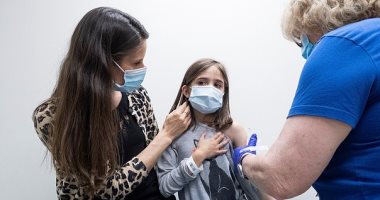 Researchers have offered four explanations for resolving this conflict based on the evidence:

Most of the microorganisms found in the modern home are not the ones we need for immunity.
Vaccinations protect children from infection as well as strengthen their immune system, so there is no need to risk death through exposure to pathogens.
Microorganisms in the natural green environment are of particular importance to our health, meaning that household cleaning and hygiene have little or no effect on our exposure to the natural environment.
Research has also shown that the association between house cleaning and health problems such as allergies is often due to exposure of the lungs to cleaning products rather than the removal of organisms.
Good Personal Hygiene: Best Cleaning Practices Should Be Followed
In conclusion, Professor Rock said that personal hygiene and keeping your home clean are good, but only hands and surfaces that are often responsible for transmission should be targeted, but he cautioned against direct exposure of children to cleaning materials.
"Exposure to our mothers, family members, the natural environment, and vaccines can provide all the microbial inputs we need, and these do not interfere with intelligently targeted hygiene or cleaning," he added.