After a long period of time since the emergence of the Corona virus, researchers began to understand how the virus affects the body. Coronary.
The virus can affect the health of the heart, and directly cause a range of health complications in the event of infection, and some rumors have emerged that confirm that people with heart disease when receiving the vaccine are exposed to health problems such as inflammation of the heart, but it has been proven that this is rare, it is likely that you will be infected with the virus. Corona infection of the heart is more likely than receiving vaccinations, according to a website report. foxnews"

Myocarditis
How does corona disease affect the heart?

Corona virus can invade the body directly and cause infections, and it can also affect the heart and expose it to myocarditis or inflammation of the outer lining of the heart, and the inflammation caused by corona disease can also cause blood clotting, which leads to blockage of the heart or brain artery and increases The chances of having a heart attack or stroke.
Corona disease can also cause irregular heartbeat, blood clots in the legs and lungs, and heart failure, as it has become more evident in the health problems caused by infection with the Corona virus.
One long-term study of COVID-19, published in July, found that common cardiovascular symptoms include heart palpitations, rapid heartbeat, slow heart rate, chest pain, bulging visible veins, and fainting. Of the nearly 3,700 study participants, more than 90% reported that their recovery lasted more than eight months.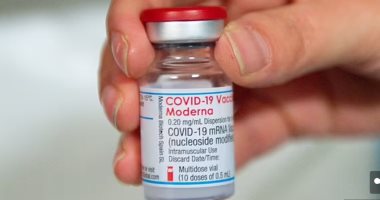 Corona and heart vaccines

Scientists have discovered a link between vaccines mRNA COVID It is a rare side effect of inflammation of the heart, and this appears to be more common in males under the age of 30 and after the second dose of the vaccine, but this is very rare, among the 5.6 million doses of the Pfizer vaccine given to Australians, only 111 cases of inflammation of the heart have been reported. As of August 1, no deaths associated with this side effect of the vaccine have been reported in Australia.
However, despite this, the benefits of vaccination against corona far outweigh the potential risks of these rare conditions in general, however, if you experience any change in symptoms after receiving the corona vaccine, including chest pain, irregular heartbeat, fainting, or Shortness of breath, you should seek medical help immediately.