A new study revealed that advancing age is not what slows down the metabolism or fat burning "metabolism", and researchers explained that burning fat during rest remains constant from the age of 20 to 60 years of age, according to what was published on the website ""CNN"American.
Metabolic rate is the rate at which your body burns calories to keep you alive.

The study, which was published in the journal ScienceAnalyzing data from nearly 6,500 people ranging in age from infants to the elderly, the researchers determined that resting metabolism remains stable from ages 20 to 60 before recording a decline of less than 1% per year thereafter. Metabolism in men and women, even in postmenopausal women, when controlling for other effects.
Reasons for reduced fat burning "metabolism"
Although your resting basal metabolic rate may not change between the ages of 20 and 60, factors involved in promoting other aspects of your metabolism likely have changed, reducing your ability to metabolize fat and increase calorie burn from exercise. Exercise, increase muscle mass that burns energy and get good sleep to enable metabolic processes.
4 Scientifically Backed Ways to Boost Your Metabolism & Burn Fat


Be active all day

In addition to all the other health risks associated with prolonged sitting, experts point to a constant lack of activity as the biggest damage to your metabolism, as sitting for most of the day significantly lowers your fat metabolism.
Fat metabolism refers to the type of fuel you burn during your metabolism at rest.
It is necessary to take at least 8,500 steps per day – throughout the day in order to maintain adequate fat metabolism.
Do the right types of exercise

Research has shown that high-intensity interval training (HIIT)HIIT) and strength training have statistically significant effects on your metabolism.
HIIT It is a training method that includes periods of intense exercise with a high heart rate alternating with periods of recovery It has been shown to raise the metabolic rate, especially for burning fat, long after the exercise has ended. One study found that after 12 weeks of exercise HIIT In overweight men, they reduced belly fat by 17% and total fat mass by 2 kg, which is proportionately more than other studies of fat burning using alternative forms of exercise.
With strength training, you increase your body's muscle mass, which increases your overall metabolic rate and means you burn more calories after your workout.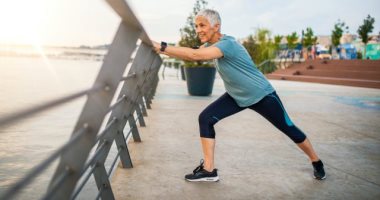 Nourish your body with protein and water

Digesting food actually increases your metabolism for a few hours, because it takes caloric energy to process the nutrients you eat. This is called the thermic effect of food (TEF).
This does not mean that you have to eat more in order to increase your metabolism, but if you eat more protein, it may increase your metabolism more than other foods because protein causes the biggest rise in the thermogenic effect which increases your overall metabolic rate by 15 % to 30%.
Eating protein is also essential for building and repairing muscle, which boosts your metabolism. In addition, eating protein helps you avoid muscle loss and the resulting decrease in metabolism that can come with dieting.
Drinking more water may also increase metabolism for a brief period Research shows that drinking 0.5 liters of water can increase metabolism at rest by 24% for about an hour.
Other research has suggested the potential for a boosted metabolism if you drink cold water due to the energy expenditure required to heat it to body temperature.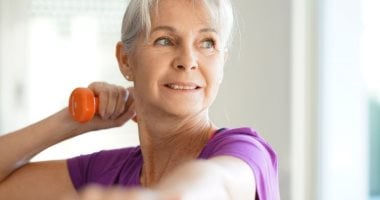 Get a good rest and sleep

Sleep is crucial to restoring all body processes. Sleeping less than seven hours on a regular basis is associated with many negative health effects, such as weight gain, diabetes, high blood pressure, heart disease and stroke, depression, poor immune function, increased pain, and poor performance. and an increased risk of death, according to the American Academy of Sleep Medicine and the Sleep Research Society.
Research has shown that sleep deprivation and reduced sleep quality have a detrimental effect on metabolism.