Lemon juice is used in a variety of ways in the kitchen, leftover lemon peels are usually thrown away but even lemon peels have a variety of uses such as spot cleaning, deodorizing, etc. lemon, according to a website report.Healthline".

Benefits of lemon peels
Remove odor from hands
Usually, chopping onions and garlic leaves a strong smell on hands that persists even after washing them with soap. To get rid of this smell, simply rub your fingers and nails with the remaining lemon peel, this will remove the smell and leave a fresh smell on your hands.
Remove stains from clothes

To remove tough stains from clothes, sprinkle a little salt and rub the stain with lemon peel, then put it under the sun, and repeat the step 2-3 times to get rid of the stain completely.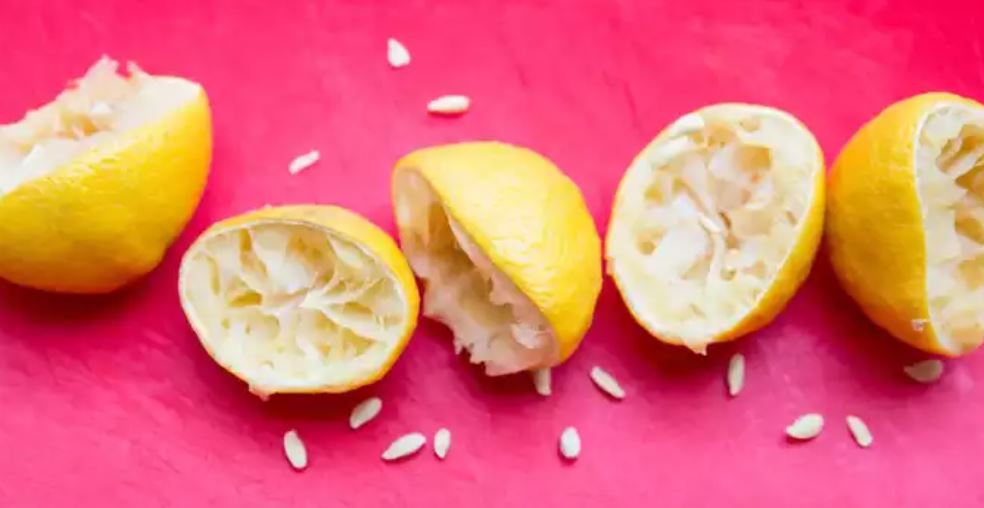 lemon peel
It is used as a refreshing fragrance at home

If you like the fresh, citrusy scent of lemons, you can use leftover lemon peels without using any artificial fresheners.
It is used to polish artifacts

Metal crafts usually lose their luster over time and often appear black, if you also have metal crafts at home that have become dull, just use lemon peels to make them shiny again, by rubbing them with lemon peel and keep them in the sun for 3-4 hours Lemon reacts with the sun and restores the metal's shine.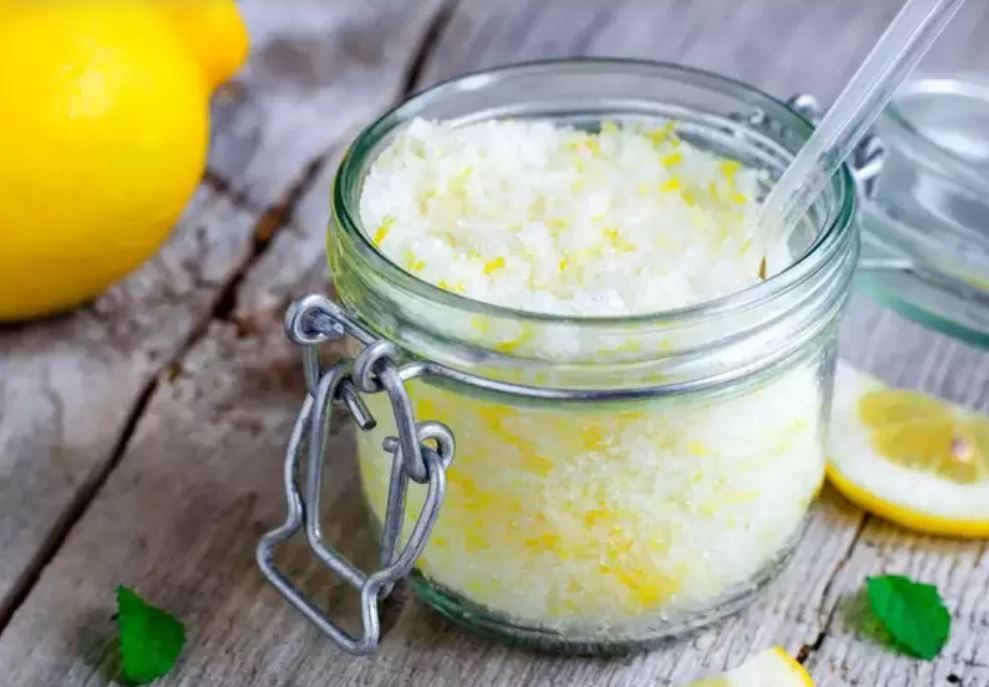 Lemon peel for skin exfoliation
Good exfoliator for the skin

Make a homemade skin scrub using lemon peels, just grate the lemon peel in a bowl and add 3-4 tablespoons of coconut oil with half a teaspoon of salt, then mix well and use it to exfoliate your skin and even your arms and legs to get smoother skin, just avoid using This scrub is used on the face as it may not be suitable for sensitive facial skin.
cleaning utensils

Just take the rest of the lemon peel, sprinkle half a teaspoon of baking soda on the stains accumulated in the pots and rub it well, leave it aside for 30 minutes, and then wash it with dish washing soap, it will restore the shine to the pots as if they were new.