The British newspaper "The Guardian" said that Afghan women took to social media to express the richness of their country's culture and traditions through a "Don't Touch My Clothes" demonstration, which included the publication of pictures of them wearing traditional Afghan costumes in bright colors.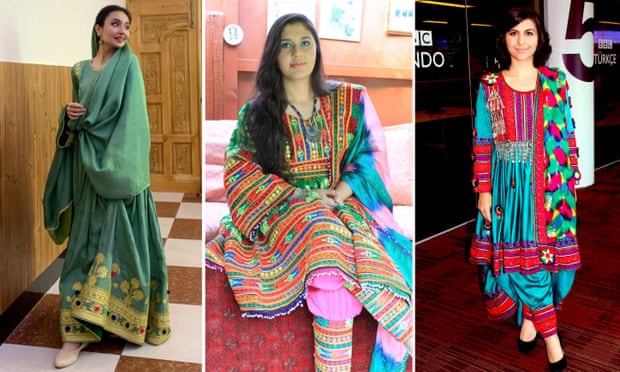 Afghani traditional clothes
The newspaper pointed out that the online campaign saw Afghan women around the world share their photos of themselves wearing traditional colored clothes, using the hashtag. #DoNotTouchMyClothes.After women demonstrated in the streets across major cities in Afghanistan to protest the Taliban's hard-line policies towards them.
The newspaper pointed out that the protest was in response to a sit-in demonstration organized by the Taliban at Kabul University, in which about 300 women appeared in all-black clothes covering their faces, hands and feet..
Women waving Taliban flags said they supported the announcement that women would not be allowed to hold high government positions and that schools and universities needed to be segregated.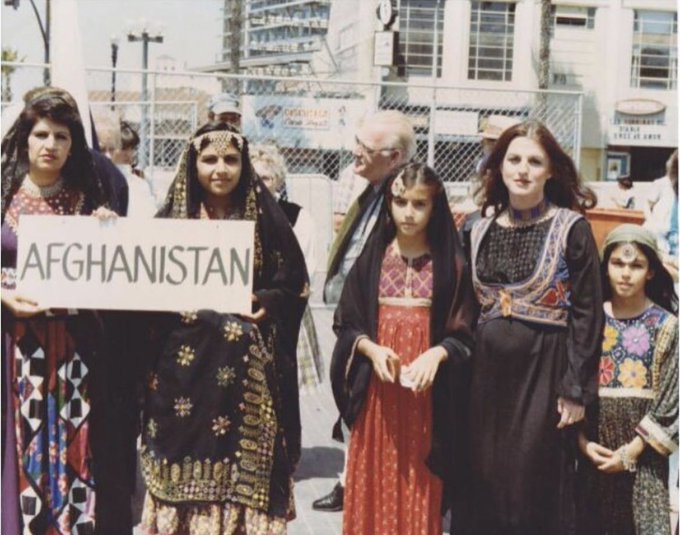 Afghan women and their traditional clothes
Since the Taliban captured the capital, Kabul, they have set up a male-only interim government with a few representatives of Tajiks and Uzbeks and no member of the Hazara ethnic minority..
While the Ministry of Women's Affairs did not become part of the new system that reinstated the Ministry of Propagation of Virtue and Prevention of Vice, while ensuring the application of Sharia throughout the country.
Many Afghan women, especially in urban centers, fear that their hard-earned freedoms may be limited, recalling the 1996-2001 Taliban regime that saw women largely segregated in their homes..
Dr. Bahar Jalali, an Afghan historian and expert in gender studies, posted the first photo using the hashtag #DoNotTouchMyClothes , which has inspired Afghan women around the world ever since.
Bimana Asaad, the first person of Afghan origin to be elected to public office in the UK, posted a photo of her in colorful clothes and wrote on Twitter: "This is Afghan culture. My traditional dress. ".
The BBC's Sana Safi posted a similar photo, saying: "How do Afghan women dress? This is how it is. If I was in Afghanistan, I would put a scarf on my head. This is 'conservative' and 'traditional'."
Musician Ariana Delawari published a picture of her pregnant mother and wrote, "I'm in her stomach," and her mother appeared wearing traditional dresses and not wearing a hijab for decades in Afghanistan.