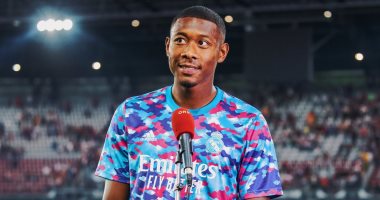 Press reports revealed today, Sunday, the condition of the injured Real Madrid trio, Gareth Bale, David Alaba and Luka Jovic, and their position on participating in the team's upcoming matches.
Bale was injured during Real Madrid's last training before facing Celta Vigo, which he faces today at the Santiago Bernabeu in the fourth round of the Spanish League..
And the Spanish newspaper, "Marca", confirmed that Gareth Bale has a tendon injury in his right leg and will undergo tests, on Monday, while Alaba suffers from an overload of muscles, and Luka Jovic has gastroenteritis.
And the newspaper added: "It is possible that Gareth Bale will miss the Inter Milan match in the Champions League, next Wednesday, and the match against Valencia in the Spanish League, on Sunday, while Alaba and Jovich will try to catch up with the team to face Inter Milan.".
The newspaper pointed out that Bale suffered from strong pain in the posterior muscle of the right leg, and therefore Bale is definitely absent from facing Celta Vigo, pending examinations to determine the duration of his absence..
Bale played two full matches with his country, Wales, in the World Cup qualifiers, with the last international break.
Real Madrid will visit Inter Milan in Giuseppe Meazza next Wednesday in the Champions League, before moving to face Valencia in Mestalla on Sunday, September 19.
Bale has mainly participated in Real Madrid's three matches this season so far, scoring one goal.