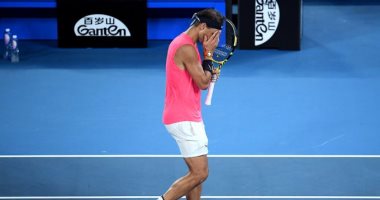 Spanish tennis player Rafael Nadal has posted on social networks that he has started undergoing foot treatment, "which will need several days and weeks away from the courts", which raises doubts about his participation at the beginning of next season.
And the world's fifth ranked professional tennis player revealed, next to a picture, in which he appears injured, that he was in Barcelona with his team and the medical staff "to receive treatment in the foot" and "returned home and is undergoing a recovery process," saying, "Thank you to everyone for the support."
In late August, Nadal announced the end of his participation in the 2021 season to focus on his recovery after his withdrawal from Wimbledon, the Olympic Games Tokyo 2020 and the US Open.
Nadal suffered an injury to his left foot in 2004 and the pain returned in 2005 when he was diagnosed with a congenital foot disease.
He will now try with the new treatment to eliminate the pain so that the former world number one can return to the stadiums, but his presence at the beginning of the 2022 season will depend on the extent of the development of the situation during the weeks in which he will be absent from the stadiums.