Within the activities of Our Children of Determination and Special Abilities Forum, a number of children with Down syndrome participated in the memorial of the late star Samir Ghanem, wearing a green suit and a large black "Pione" to embody the look that Fattuta was famous for. It children.
The children and the audience alike were thrilled after their appearance embodying the most heartfelt character for adults and children and soon they took pictures to document the day and the event.
The mother of Lana Amr, one of the participants in the ceremony, said that her daughter loves the artist Samir Ghanem and his two daughters, especially Donia Samir Ghanem, who imitates her all the time, and memorizes all the songs of Fatouta as well. They can show their talents. She pointed out that the idea of ​​the ceremony was for Dr. Suhair Abdel Qader, and the clothes were implemented by Iman Al-Nashrati, and that her daughter Lana had been practicing for several days on the song "Fatouta" in order to be able to imitate his famous movements.
As for the rest of the children, Lana's mother said that they all have an innocent spirit, love happiness and can spread it quickly to those around them, as happened during the forum's presentations, whose video clips were taken by the photographer Ali Abu Al-Wafa, the owner of the first bride with Down syndrome, in which the world champion Dina Tariq appeared. Accompanied by her fiance Mahmoud Abdel Bari, the world champion as well.
She concluded by saying that these children, including her daughter, enjoy acting and singing, and have great talents in the artistic and sports fields, who are happy all the time with the support of state institutions for them and the development of these talents significantly.
One of the participating children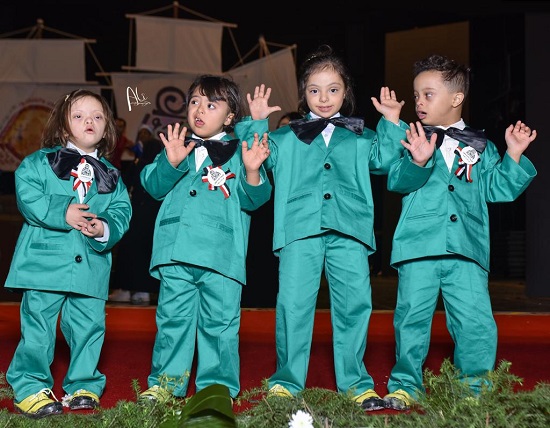 participating children
Ali Abu Al-Wafa
Down's syndrome
Lana Amr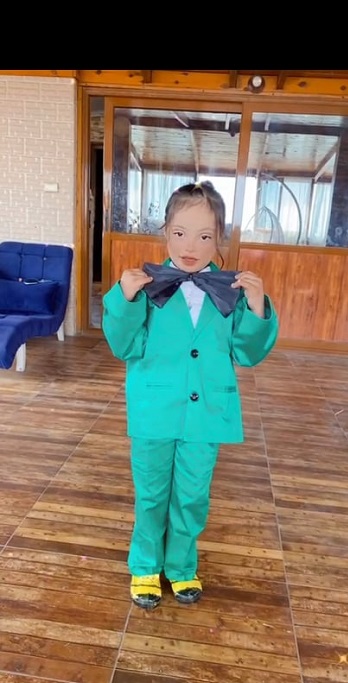 Lana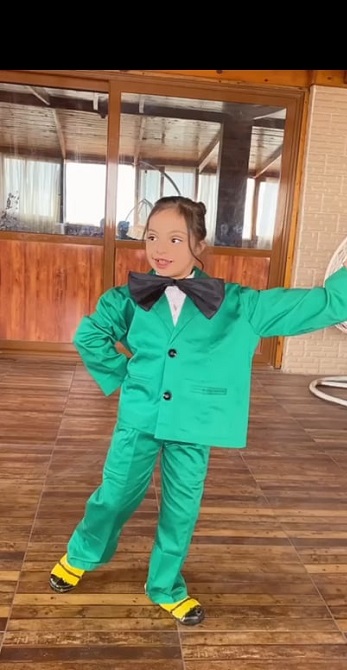 Down's syndrome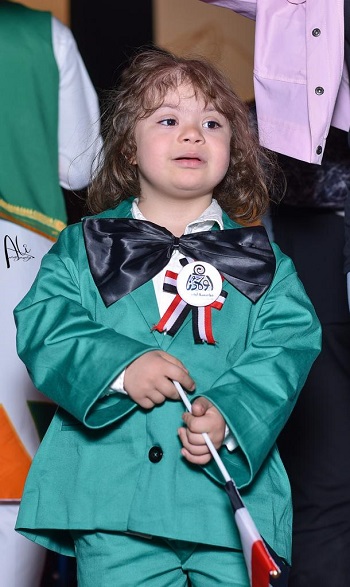 Our Children's Forum