International star Dua Lipa turned into a model after her brilliance as an international pop singer, as she appeared for the first time on the catwalk during Milan Fashion Week, yesterday, Friday, and appeared in two appearances on the Versace show at the opening in a black outfit, and in conclusion she appeared in a shiny pink design that made her A star shining on the catwalk.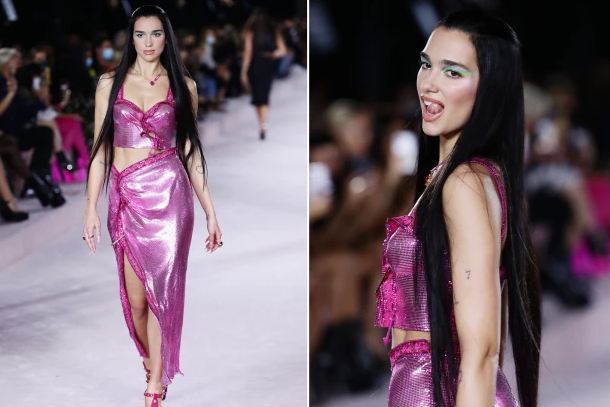 Dua Lipa at the Versace show
The singer, 26, was joined by supermodels Gigi Hadid and Irina Shayk, both seasoned models who have appeared on multiple catwalks this season alongside Emily Ratajkowski, Stella Maxwell, Naomi Campbell, and of course there was a striking Gigi Hadid appearance, as She caught the eye as soon as she appeared on the catwalk in a shiny black dress with a cyan cut, which Gigi coordinated with her eyelids.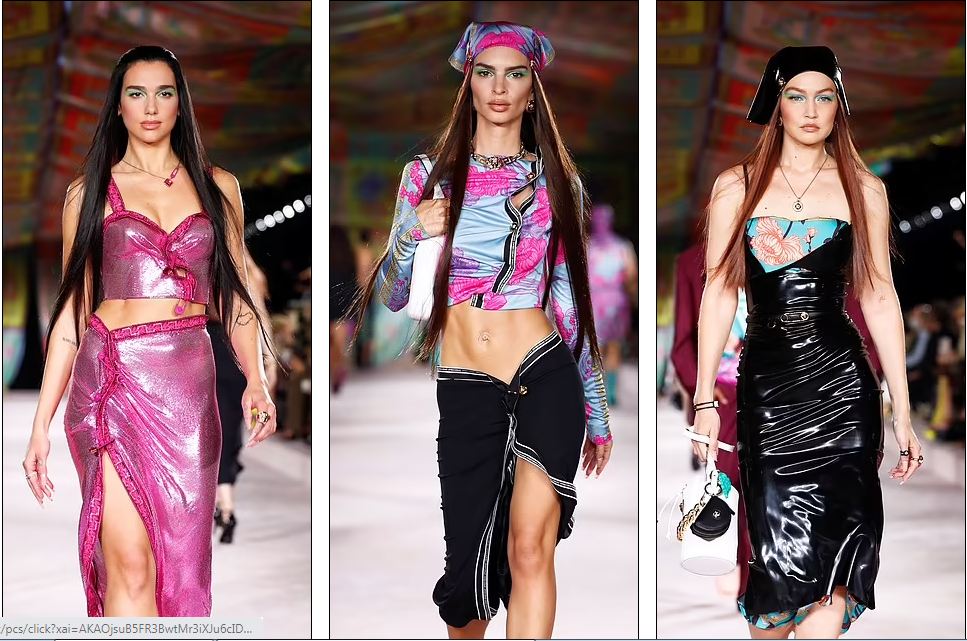 Versace show at Milan Fashion Week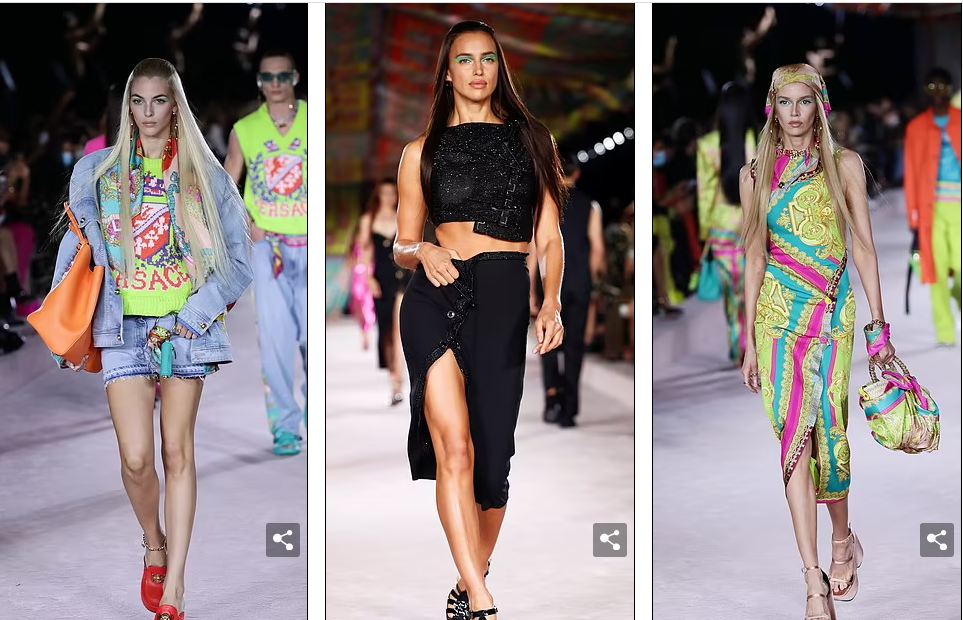 Part of the fashion show at Milan Fashion Week
As for Dua Lipa, she posted photos from the show on her account on the "Instagram" website, and commented on her, "I am honored to open and conclude the show. versace Tonight in Milan, it's a surreal moment I will never forget.. Donatella Versace, you know I'll be a Versace girl forever.. Thank you to the whole team that made this night great."
Although this is the first time that Lipa has participated in a fashion show, according to the website pagesixBut she's a longtime Versace muse, wearing the brand's designs on red carpets, on stage, and at photo shoots, including the 2021 Grammy Awards, where she arrived in a dazzling butterfly-embellished gown.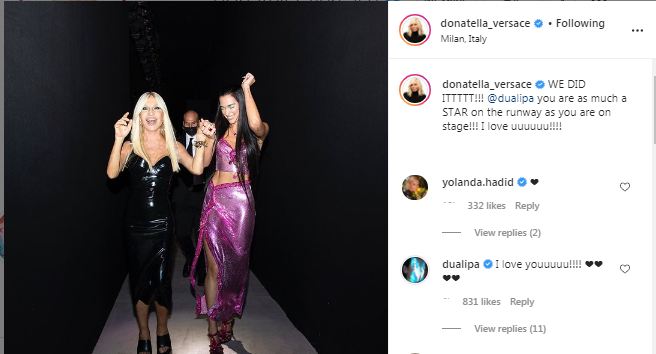 Donatella Versace
Of course, Donatella Versace appeared with Dua Lipa at the end of the show to welcome the audience who were to watch the show of the new group, and revealed how grateful she is for the pop singer's presence on the catwalk through her Instagram, where she said, "We did it Dua Lipa, you are a star on the catwalk as much as you are on Theatre, I love you.
After the show, Lipa participated in another look from Versace, resembling Christina Aguilera's look at the 2000 Grammys.