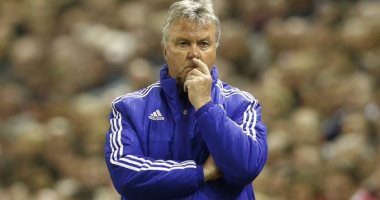 The 74-year-old Dutch coach, Guus Hiddink, announced the end of his great coaching career, which reached 34 years, during which he took over many prestigious clubs in Europe, along with a number of strong teams, led by the Dutch national team.
Hiddink began his coaching career with the Dutch club PSV Eindhoven in 1987 until 1990, after which he coached the Turkish team Fenerbahce, then Valencia, Spain, before taking over the Dutch national team in 1995 until 1998.
The Dutch coach led the Real Madrid team during the 1998-1999 season, then left to train Real Betis, to take over the leadership of the South Korean team in the 2002 World Cup, and lead it to achieve fourth place in the tournament.
He returned to lead the Dutch team PSV Eindhoven in 2002 until 2006, to take over the Australian team, then left to lead the Russian team, and he coached the Chile team temporarily during 2009.
He coached the Turkish national team in 2010, then led the Russian Inge team in 2012, before returning to lead the Dutch mills team in 2014, then he coached Chelsea temporarily for the second time in 2015, then coached the Chinese youth team and finally coached the Curaçao team of the CONCACAF Confederation. .
Hiddink led 822 games during his training career, winning 469 games, drawing 180 and losing 173, clubs and teams under his leadership scored 1645 goals and received 800 goals.
His most prominent training achievements were fourth place with the Netherlands in the 1998 World Cup and with South Korea in the 2002 World Cup, the FA Cup title with Chelsea and the European Cup with PSV Eindhoven.