Juventus coach Massimiliano Allegri revealed the list of his guest against Sampdoria, scheduled for 12:30 tomorrow, Sunday, at the Allianz Stadium, in the sixth round of the Italian League for the current season 2021-2022.
Argentine duo Paulo Dybala and Spanish striker Alvaro Morata topped the Juventus list to meet Sampdoria.
The Juventus squad witnessed the return of captain Giorgio Chiellini, while French midfielder Adrien Rabiot was absent due to injury.
The Juventus squad is as follows: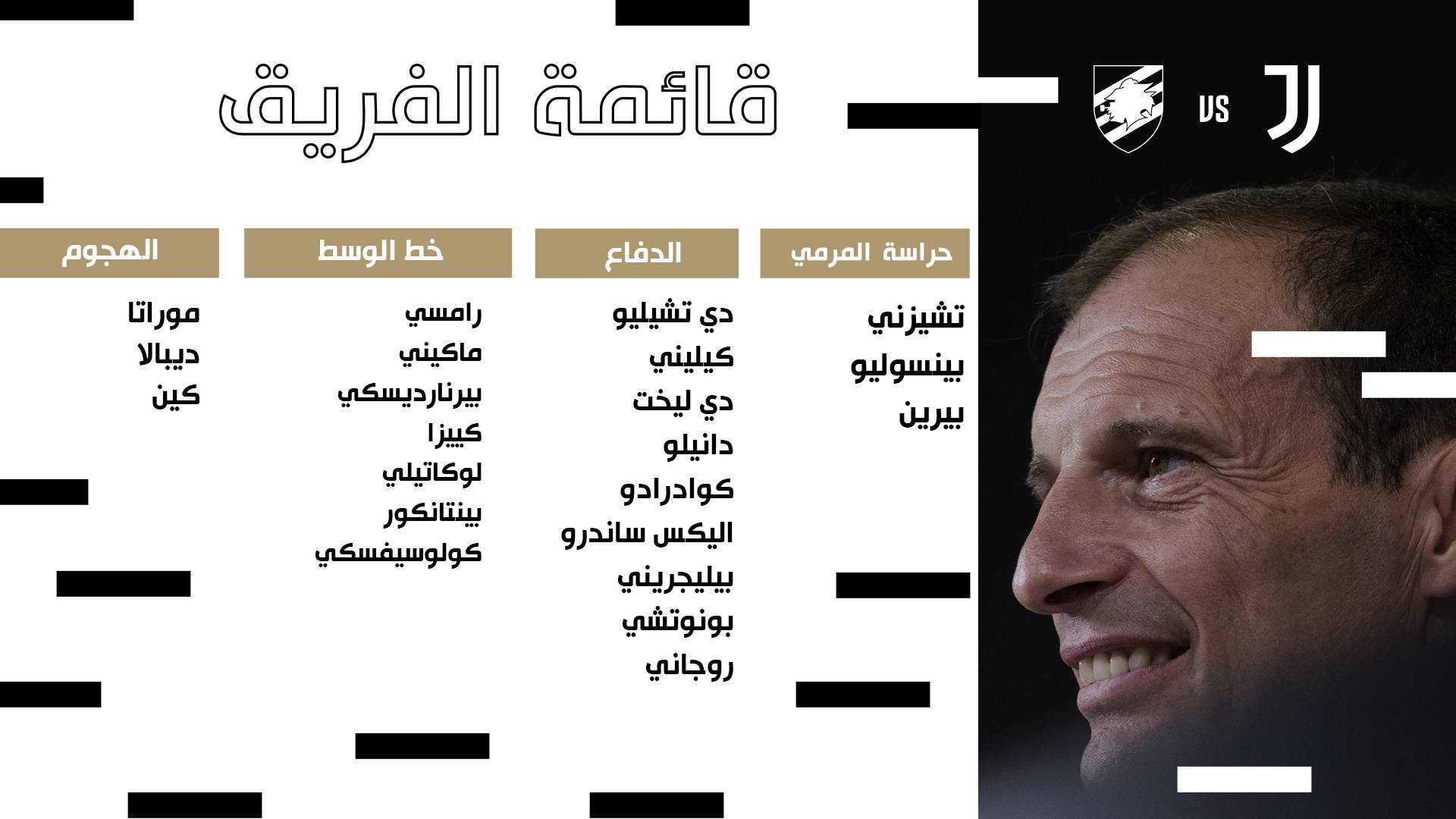 Juventus squad
Juve had achieved their first victory in Calcio during the current season, at the expense of its host, Spezia, with a score of 3-2, in the meeting that brought the two teams together last Wednesday night.
Juventus occupies the twelfth place in the Italian league table with 5 points, before facing Sampdoria, who is thirteenth with the same number of points, and leads Napoli with 15 points.