No creature can stop in front of the instinct of hunger and does not rest an eyelid until it fills its empty stomach, and the behavior of any living creature or animal may change until its hunger is satisfied, but that members of its body turn into other strange forms, this is the different matter and what happened with a hungry dog ​​when He sees food in front of his eyes, as his eyes turn red, which is a strange phenomenon of its kind.
In this regard, videos have spread on social media platforms for this dog who lives in the state of Espirito Santo, eastern Brazil, and the videos highlight the transformation of this dog from a cute creature to a monster with burning eyes red when seeing food, according to what was reported by Sputnik.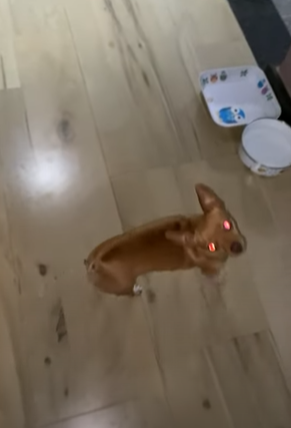 dog with red eyes
The video clips showed the change of the dog's reactions as soon as he saw the food dish, as this small dog turns into a monster with fangs protruding from its mouth and eyes glowing in red, and the dog's eyes begin to redden when the food approaches and begins to make a frightening sound, and many admire this strange phenomenon.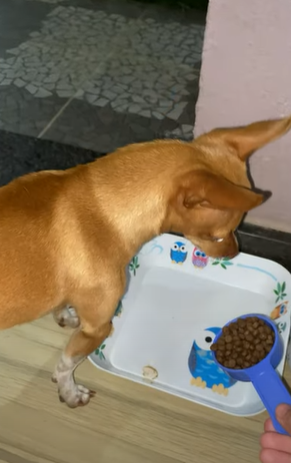 dog before eating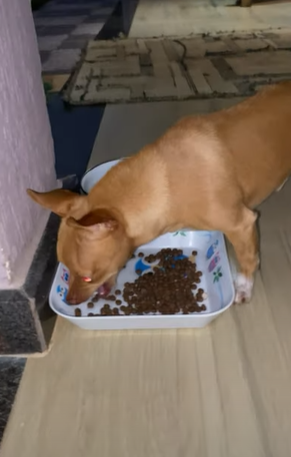 The dog is eating
And in the case of another hungry animal, but a predator, crocodiles are very grumbling and hostile when they are hungry, which is what happened with a huge crocodile that was found in the vicinity of the Wendy's restaurant for the most famous burger in Florida, and the crocodile was spotted tracking customers in the parking lot.
It was reported that a 6-foot long alligator was chasing customers in the parking lot, and by working with wildlife officials, police officers went to the place of the crocodile, encountered a hungry alligator in front of a Wendy's restaurant in Florida and were able to catch the crocodile and then it was safely transferred to an environment that suits him, according to what network moved CNN.