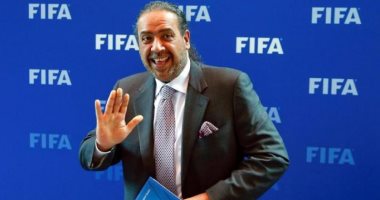 Kuwaiti Sheikh Ahmed Al-Fahd Al-Sabah, a member of the International Olympic Committee and head of the Asian section of the International Olympic Committee so far, was sentenced today, Friday, to 13 months in prison by the Swiss judiciary after being convicted in a fraud case.
A Geneva court determined that Al-Sabah, three lawyers and an adviser to him had produced fabricated videos to harm members of the Kuwaiti government, with whom they had a long standoff, to try to blame them for an alleged coup attempt in that country.
For his part, Al-Sabah, a member of the Kuwaiti royal family, said in a statement after receiving the 13-month prison sentence, in addition to 15 others suspended, that he would appeal the court's decision, and temporarily leave his position as president of the Olympic Council of Asia, which he has headed since 1991. .
Three years ago, when legal proceedings against him began, he had already left the leadership of the Federation of National Olympic Committees, an affiliate of the International Olympic Committee, where he was one of the most influential figures.
It is noteworthy that the 58-year-old Kuwaiti Sheikh has also held positions in his country's government and in the Organization of Petroleum Exporting Countries (OPEC), and was a member of the Executive Committee of the International Football Association (FIFA), although he left this position after being directed to him An indictment by US federal prosecutors regarding bribery of senior officials in Asian football.