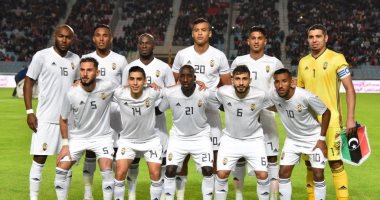 The Libyan national team finished the first half of its match against Angola with a 1-0 lead, in the match that the two teams are currently meeting at "November 11" Stadium in Angola, as part of the second round of Group F competitions in the African qualifiers for the 2022 World Cup to be held in Qatar. , which is the group that includes the national team.
The only goal came through Omar Al-Khoja in the 43rd minute of the match with a shot from inside the penalty area after a wonderful sentence.
The formation of Libya was as follows: Goalkeepers: Muhammad Nashnoush / Defense: Abdullah Al-Sharif, Sanad Al-Warfali, Ali Salama, Mutasim Sabo / Midfield: Muhammad Al-Tohamy, Faisal Al-Badri, Omar Al-Khouja, Moayad Al-Lafi / Attack: Hamdo Al-Huni, Muhammad Zobia.
The Libyan team hopes to take the lead in Group F before the two upcoming confrontations with Egypt in the third and fourth rounds, respectively, which will be held on October 9 and 12, in Cairo and Libya, respectively, which may significantly determine the qualification features in the group..
The Egyptian team is at the top of its sixth group with 4 points, collected from two games against Angola and Gabon, where it won the first and tied the second, while the Libyan team comes in second place with three points, which will face the bottom Angola team without credit and without points, and Libya won at the expense of its guest Gabonese 2-1, in the first round of the same group for the World Cup qualifiers.
The Angolan team is trying to win in various ways, especially since the match is at its home and in front of its fans to escape from the bottom of the standings, and not lose two matches in a row at the beginning of its career, which loses the chances of competition early in various ways and makes the path to qualification fraught with football risks..
In the third round of the group, the Libyan team will be a guest of Egypt, while Angola will host its Gabonese counterpart.