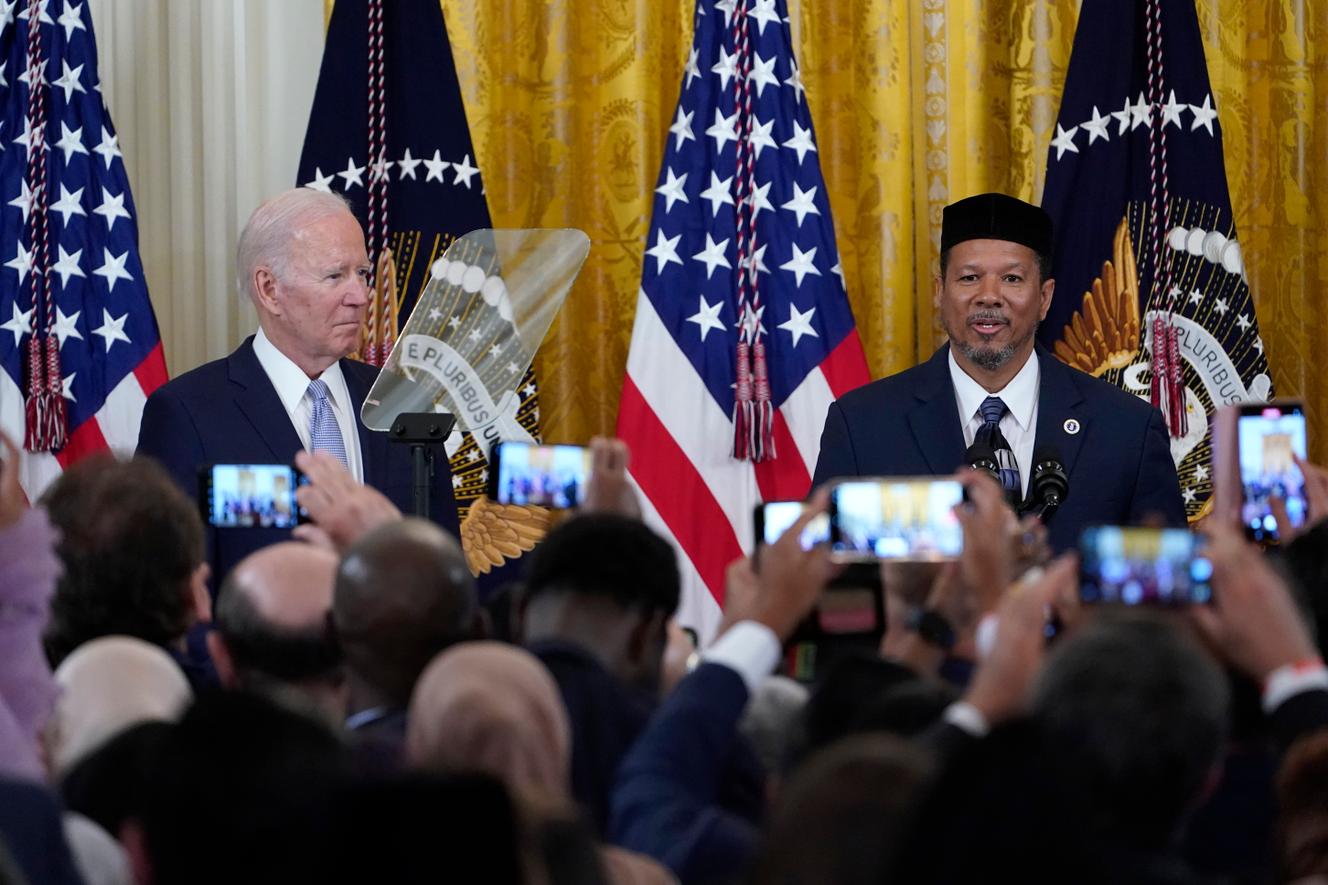 It is an essential date of the Muslim calendar. Eid-el-Fitr, or the feast of Eid, celebrates the breaking of the Ramadan fast. This is often the time to pray and spend time with loved ones.
In the "East Room", Joe Biden received, Monday, May 2, hundreds of people. He had promised, during his candidacy, that he would put back the Eid celebration within the presidential residence, but in 2021 he had been forced to organize a virtual celebration due to the health situation.
« Today, around the world, we see so many Muslims who have been the targets of acts of violence. No one should discriminate, or be forced, coerced, for religious reasons » a dit Joe Biden. « We know that there is still a lot of work to do, abroad but also in the United States. Muslims make our nation stronger every day, even as they face serious challenges and threats from our society, such as targeted acts of violence, and Islamophobia. »
Eid at the White House, nearly twenty years of ceremonies
Talib Shareef, Imam of the Masjid Muhammad Mosque in Washington, said that " to be received here is an important message sent to our nation and to the world. Islam is a welcome component of our country, like all other beliefs. Our country's most important institution is aligned with our nation's core values, and the laws that protect the free exercise of religions ».
All U.S. presidents have held annual Eid ceremonies since the protocol was put in place under the Clinton administration in the late 20th century.e century, except Donald Trump (2017-2021). Instead, the latter published press releases, such as, in 2020, this one: " We hope they [les musulmans] find both comfort and strength through the powers of prayer and faith. »