Kedem Auctions presents a rare message to the world handwritten The late physicist Albert Einstein, in which he criticized anti-Semitism within American academic circles, the letter was directed by Einstein To his friend Austrian Jew and pianist Bruno Eisner in 1936, when the latter was considering a position in American academic circles, and he was residing in New York City, America at the time.
The text of the message stated: "There is an enormous degree of anti-Semitism here, especially in academia but also in industry and banking," according to Russia's Sputnik news agency.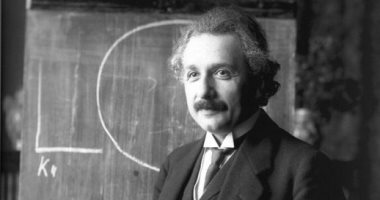 And keep in mind that anti-Semitism never takes the form of brutal speech or action, but it boils intensely beneath the surface.".
The letter is expected to be offered for sale later this week at a suggested price of $21,900.
Despite Albert Einstein's warning to his friend Bruno Eisner, and his dark portrayal of anti-Semitism within America, the latter managed to build his fame in the United States as a pianist and music professor, and taught at universities and music academies across America, and died in New York in 1978 at the age of 94 years old.