Young actress Emma Watson stepped out in a white tulle backless dress on the green carpet ahead of Prince William's inaugural Earthshot Awards ceremony on Sunday.
The 31-year-old actress looked elegant in asymmetric white that was decorated with ruffled details at Alexandra Palace in London, and made sure to take many pictures before the party invited by the Duchess and Duke of Cambridge, according to the British newspaper, Daily Mail.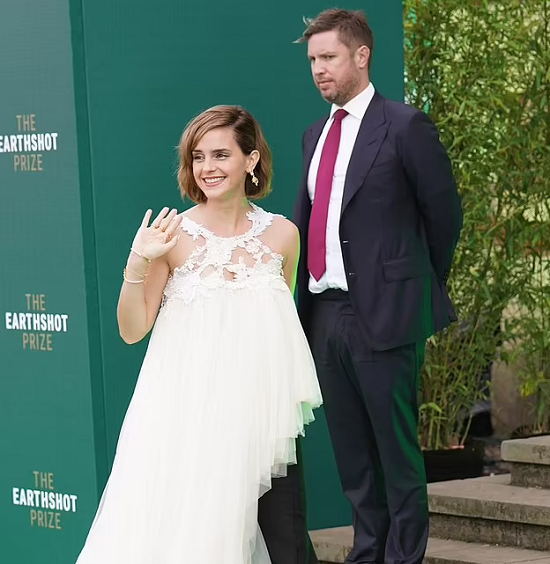 Emma Watson, star of the Harry Potter series
Emma paired her look by wearing black shoes with elegant gold accessories, and showed off a gold and dangling pearl earrings, and to highlight her natural beauty, Emma chose simple makeup, and floral lace details surrounded her bare back, adding a feminine touch to her look yesterday.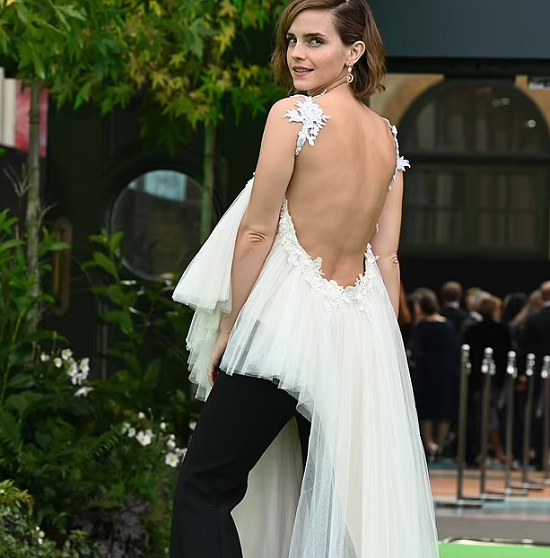 Emma Watson
The actress, known as a champion of sustainable fashion, attended the inaugural Earthshot Awards at Alexandra Palace in London wearing a custom-made dress by Oxfam, which is actually a custom piece made from ten wedding dresses, which were taken apart and then rebuilt with the addition of baggy black pants and a pair of shoes. Buffalo style.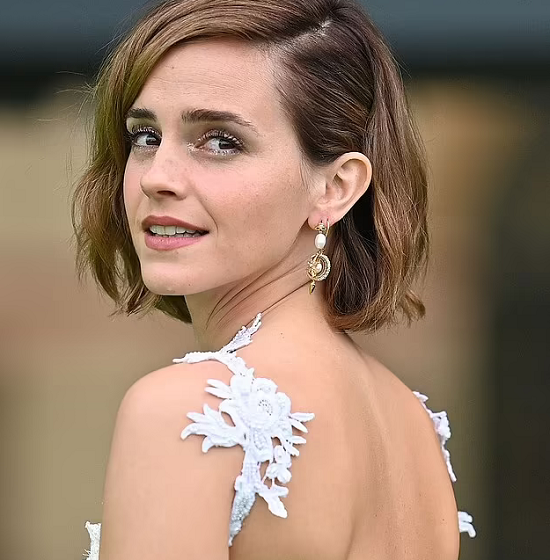 whatever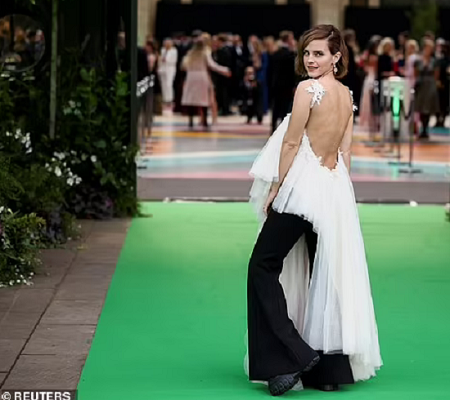 Another image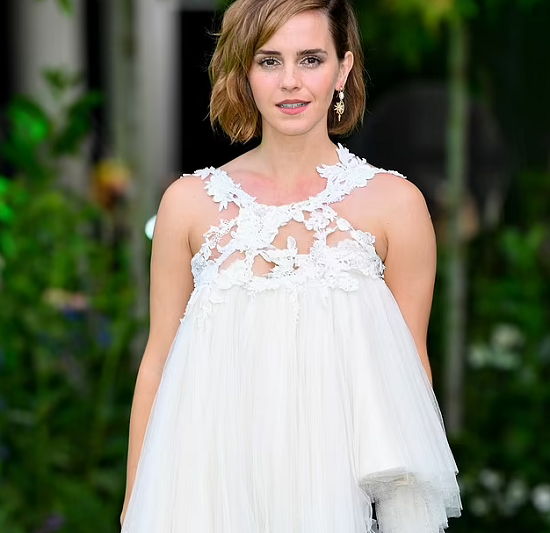 Another picture of Emma
It is reported that the Earth Shot Award was launched by Prince William and the Royal Foundation in October 2020, and was inspired by the " Moonshot Kennedy in the 1960s, who united millions of people around the goal of getting to the moon.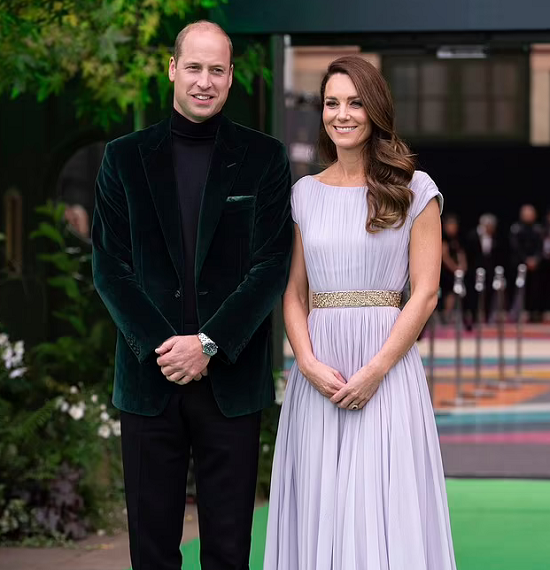 Kate Middleton and William
The Earthshot Award aims to catalyze change and inspire teamwork around innovation, problem solving, and ultimately the repair of the planet over the next ten years.
The EarthShot Award is built on five goals: protecting and restoring nature; climate reform; cleaning the air and reviving the ocean; To build a world free of waste, five prizes worth £1 million will be awarded each year for the next ten years, providing at least 50 solutions to the world's biggest environmental problems by 2030.