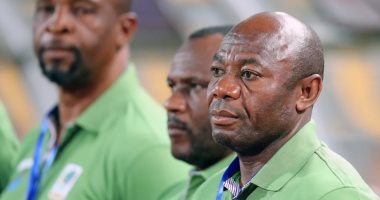 Former Nigeria star Emmanuel Amunike said that the only way to develop African football lies in improving the level of African players, noting that football is witnessing changes and continuous development.
Amunike stressed the importance of reforming the international football schedule in order to allow more players from different parts of Africa and Nigeria to play international matches, noting that increasing the number of international competitions is one of the main goals of FIFA President Gianni Infantino 2020- 2023 .
He added that Africa already has many great players who play for European clubs and are distinguished by their high performance, but at the same time we must think about local players and how we can contribute to the development of their performance. .
FIFA had asked players to submit their input for a comprehensive review of the future of football, with expertise also sought from other stakeholders from the sporting sector in general, but nothing specific to the match agenda beyond 2024 was set, FIFA has welcomed the various views and discussions with a view to improving the inclusive match calendar, giving a wider cross-section of global talent a chance to shine..
He explained that he always believed that the more a player knows about the game of football, the better his decision-making abilities become, so educating young players and preparing them for the future is important and necessary, as many during the past years said that Africa is on its way to winning the World Cup and this is not possible. If we don't develop the new generation to be competitive .
The former Al-Nisour star touched on the pressures imposed on international stars to travel across continents and their need to rest, so if there was a way to adjust the match schedule, this would contribute to providing assistance and improving the performance of national teams and clubs alike..